Invisalign FAQs – Astoria, NY
Everything You Need to Know
A beautiful straight smile isn't just for A-list celebrities. You too can achieve the smile of your dreams, without the unsightly metal brackets and wires of traditional orthodontics. Want to know more? Below are some answers from a cosmetic dentist in Astoria to some of the most common questions about Invisalign clear braces.
Does Invisalign Hurt?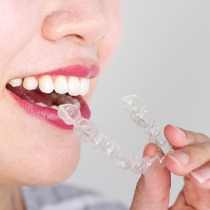 When you first start wearing a new set of Invisalign aligners, your teeth may feel a little sensitive for a day or two. This mild discomfort is a sign that Invisalign is working and your teeth are gradually shifting into the desired position. Any discomfort you feel will be temporary and should fade quickly.
How Often Must I Wear My Aligners?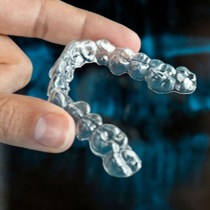 You are key to the success of your Invisalign treatment! Wearing your aligners for the recommended number of hours a day – typically 20 to 22 – is critical to straightening your smile on schedule. Invisalign aligners are easily removable, so you can take them out whenever you eat a meal or clean your teeth – just be sure to put them back in afterwards.
How Do I Keep My Aligners Clean?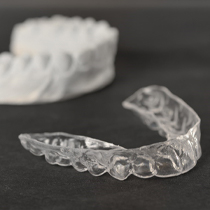 You can keep your Invisalign aligners clean by gently brushing them with a toothbrush and toothpaste once per day. After brushing your aligners, rinse them with lukewarm water – never with hot water. Using hot water on aligners can permanently warp the plastic.
Are Invisalign Aligners Chemically Safe?
You can rest easy when wearing your Invisalign aligners. The clear plastic trays are made from medical-grade thermoplastic polymers that have been approved by the Federal Drug Administration (FDA) for long-term use inside the human body. According to the manufacturer, the biocompatible aligners do not contain any traces of Bisphenol A (BPA), latex, parabens, phthalates, glutaraldehyde or epoxy.
How Much Does Invisalign Treatment Cost?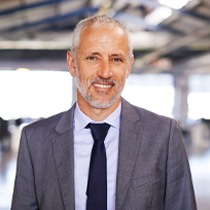 Every smile is unique, so there is no one-size-fits-all price for Invisalign in Astoria. The cost of treatment will depend on a number of factors, including:
The complexity of your case
How many aligners are required to complete treatment
If you wear your aligners for the recommended number of hours each day
No one should be denied a beautiful smile because of financial constraints. At ED Family Dental, we are committed to ensuring Invisalign treatment can work for your personal budget. During your initial consultation, Dr. Shkurti will evaluate your teeth to estimate the total cost of treatment and discuss flexible payment plans.