Advanced Dental Implant Procedures – Astoria, NY
Create the Best Foundation for Dental Implants
Dental Implants are an excellent solution to permanently replace your missing teeth. They are the most predictable and reliable option because of the unique process used to replicate the entire structure of the tooth, including the root. As a result, adequate bone density is a requirement for the surgery. This gives your dental implants the sturdy foundation they need to thrive. Unfortunately, bone loss is a common problem. There's no need to worry because there are advanced dental implant procedures in Astoria to remove the barriers preventing you from replacing your missing teeth. Dr. Shkurti will review your CT scan to see if bone grafting or a sinus lift can make you a suitable candidate for dental implants.
Bone Grafting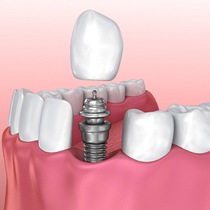 A key factor to the success of your dental implants relies on your jawbone fusing to the posts through a process called osseointegration. Many people who lost teeth from gum disease or have lived with tooth loss for several years won't have enough bone to fuse to the posts correctly.
Bone grafting is a surgical treatment that takes bone from a donor or another area of your body and grafts it to your jaw. Over several weeks, your bone will integrate with the graft, leaving you with a strong, thick jawbone. While this adds another step to your treatment, it ensures your new smile has the stable foundation it needs to thrive.
Sinus Lift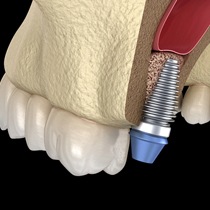 Also known as a sinus augmentation, this surgical procedure is necessary when there isn't enough bone near the maxillary sinuses, which are located on either side of your nose by your molars. It's common for people who have lost their molars to not have enough bone by the sinuses. As a result, inserting the posts would cause them to protrude into the sinus cavity. Bone grafting enhances the height to resolve the issue.
A small oval is cut into the bone, and your sinus is pushed upward. A small bone graft is placed onto the oval and your gum tissue is sutured close. You'll spend the next several weeks healing to create adequate space to support your implant posts.
Rebuild Your Smile Today!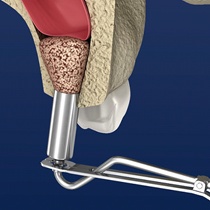 You can replace missing teeth in Astoria with the next best thing to what nature gave you, even if you have complex needs. If you need an advanced procedure to get dental implants, contact our office today to schedule your consultation.