Emergency Dentist - Astoria, NY
Call Us to Get Out of Pain Now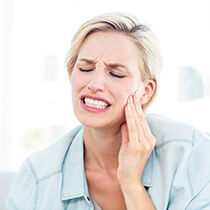 A dental emergency is anything that is bleeding, broken, or causing you pain in your mouth. If you have experienced something that you believe requires urgent care, it is important that you get in touch with your emergency dentist in Astoria right away. Dr. Eduart Shkurti will provide the prompt, professional, and effective care you or your loved one need. Sometimes, receiving treatment right away can make all the difference in saving your smile -- so don't delay!
Most Common Dental Emergencies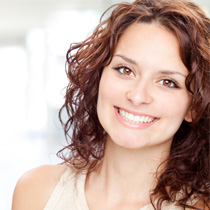 In order to provide the most effective treatment, it's essential that you contact our office after any of the following dental emergencies:
Avulsed (knocked out), chipped, cracked, or fractured teeth. Please collect and store any larger pieces for possible reattachment. Place a knocked out tooth in a cup of water or milk and be careful not to touch the root.
Avulsed, chipped, cracked, or fractured crowns, bridges, or other restorations. Rinse out the mouth with salt water to help clean the area and also ensure that no sharp shards are left behind.
Damaged or broken partial and full dentures. Broken dentures can put your smile at risk of injury, and receiving urgent treatment will ensure that you can continue to eat, speak, and smile with ease.
Severe toothache and sensitivity to temperature indicative of root canal infection. An emergency root canal can help to keep the infection from spreading, which can put your overall health at great risk. In the very worst cases, an infection in the tooth can spread to the brain and result in premature death.
Sores or infected gum tissue around a specific tooth -- especially when accompanied by fever or other signs of infection as this may be an abscessed tooth. Removing the infection as soon as possible will protect your oral and overall health.
How to Handle Dental Emergencies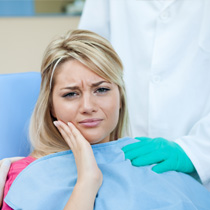 In most cases, your dentist is far better-equipped to handle a dental emergency than the ER. If, however, you believe your injuries may be life threatening, please proceed to the nearest emergency room. Bleeding that does not stop or slow after 10 minutes or a broken bone in the jaw should be treated by a medical professional.
We provide same-day appointments for new and existing patients whenever possible, and always take time to provide patients with guidance to protect their oral and overall health on the phone, if we are unable to see them right away.
Some of the first aid tips to keep in mind when dealing with a dental emergency include:
Rinse the mouth with saltwater to clean the area, remove any broken pieces, and provide a soothing effect.
If you have knocked out a tooth, store it in a cup of milk or saltwater. Avoid touching the root, which can limit our ability to reattach it later.
Stop bleeding by applying consistent pressure with a clean gauze or cloth.
Apply an ice pack to the affected cheek in 10- to 15-minute intervals (10 minutes on, 10 minutes off).
Take ibuprofen as directed to ease discomfort.
Our Commitment to Emergency Dental Care
We're committed to you and your smile, especially when you've experienced a dental emergency. Here's how we demonstrate that dedication.
Right when you call, we will listen to your situation and provide calm, cool, and collected first aid advice to help you think clearly and react properly.
We can offer same-day appointments as necessary.
We're also affordable! We work with dental insurance and also have financing options available.
Don't delay in calling us after a dental emergency -- we'll get to work right away.
Understanding the Cost of Emergency Dentistry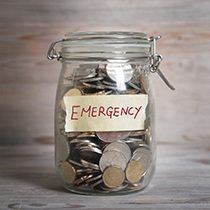 Every smile needs different treatments, and the amount you'll end up paying for dental care will vary based on what your smile needs. Your first concern should always be to stop your pain and prevent further damage, but rest assured that we will only recommend the treatments that you actually need to restore and protect your smile. We'll also take the time to review your payment options with you so that you can fit your treatment into your budget.
Every Dental Emergency is Different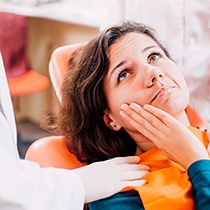 As nerve-wracking as your initial emergency visit is likely to be, you'll be happy to know that this first appointment – where we check your mouth, diagnose the issue, and create a treatment plan based on our findings – comes at a relatively low cost. As for the treatment, the exact procedures will vary based on the situation, so the final cost of care isn't something you'll know until a full examination is performed. The treatment will not move forward until an estimate has been made.
Does Dental Insurance Cover Dental Emergencies?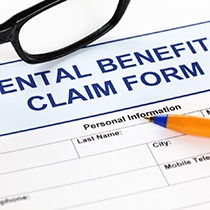 If you have a dental insurance plan, check with your carrier about what sort of benefits are available for emergency care. Most of the time, you can expect at least one emergency exam per year to be covered. Also, insurance will usually help pay 50% or 80% of the cost of some of the treatments most closely associated with emergency dentistry, such as root canal therapy and dental crowns.
Other Options for Making Dental Emergencies Affordable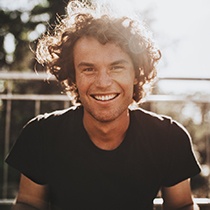 Not everyone has dental insurance – we understand that. We are in-network with a variety of plans (including Aetna, Metlife, and Delta Dental), but we also have flexible financing options in the event that you can't rely on insurance to fully cover the cost of care. We work with a third-party financier known as CareCredit that can create low-to-no-interest payment plans spread out over a matter of months. We can discuss CareCredit and other payment options during your emergency consultation after we figure out the ideal next steps in your treatment plan.
Taking Care Of Your Smile Can Save You Money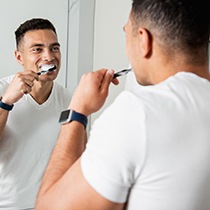 There are dental emergencies that you simply can't predict. You might lose a tooth in an automobile accident or even simply tripping on the sidewalk, for an example. There are, however, emergencies that you can actively work to prevent, such as those that are the result of decay, infection, and gradual damage over time. A good oral hygiene routine and regular dental checkups could go a long way towards saving you hundreds or thousands of dollars in the future on urgent dental care. Furthermore, having a potential emergency treated right away could stop it from turning into an even bigger problem. You might be worried about the initial cost, but putting off treatment for too long means living with even worse pain, and it might result in needing a more expensive treatment than you might not have needed otherwise.