Dental Implants – Astoria, NY
A Lasting and Beautiful New Smile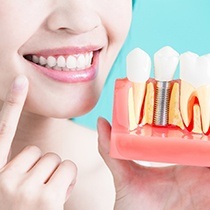 Are you missing one or more teeth? What would it feel like to be able to eat the foods you love or to smile with confidence once again? Do these seem like mere fantasies? With the placement of dental implants in Astoria, your days of living in shame will be over. When you visit our office, Dr. Eduart Shkurti will take the time to carefully assess your current state of oral and overall health, and then boost your smile and confidence by surgically inserting dental implants. To get on the path to a brand-new version of yourself, contact us today to schedule your first appointment!
Why Choose ED Family Dental for Dental Implants?
Dental Implants Placed and Restored In-House
State-of-the-Art Dental Technology Used
Fair Fees with No Surprises
What Are Dental Implants?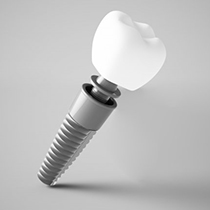 Other tooth replacements, like dental bridges and dentures, basically just sit on top of the gums. They neglect to replace the root structure of missing teeth. That's where dental implants stand out. A dental implant is an artificial tooth root (usually made of titanium) that is surgically inserted into the jaw to replace the entire tooth. Because dental implants are biocompatible, the jawbone actually grows around them, creating a powerful foundation for your new teeth. A personalized dental crown, bridge, or denture is then placed on top of the implants.
As the only option that recreates the tooth's root, dental implants feel much more natural than alternative solutions. They can also last for several times longer than traditional options. For this reason, the majority of dentists, including Dr. Shkurti, recommend dental implants as the best way to replace missing teeth.
The 4-Step Dental Implant Process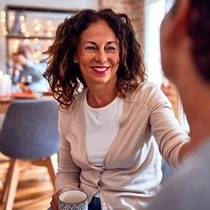 After hearing about dental implants in Astoria, many patients are curious about how the process works. It's true that the procedure takes place over the course of several months. Through multiple healing periods and appointments, your replacement teeth are able to have a sturdy and strong base to be secured to. Not to mention, because they can last for decades and naturally fuse with your jawbone, you won't have to worry about frequent visits to your implant dentist to have them readjusted, replaced, or repaired. At ED Family Dental, we take the time to understand each issue that our patients' face so we can provide them with a customized solution that flawlessly incorporates into their lifestyle.
Initial Dental Implant Consultation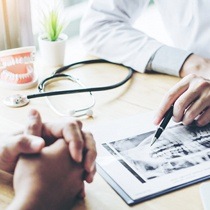 The first step of the dental implant procedure is the initial consultation. When you reach our office, you'll be greeted by one of our friendly dental professionals and taken back to a treatment room. Dr. Shkurti will meet you there to examine your teeth and gums and ask you a few questions about your expectations for the procedure. We will also take several images of your mouth and facial structure. This will help us determine whether you need any preparatory procedures before we can schedule the appointment for your surgery.
If you have a long list of questions about the procedure, how dental implants work in Astoria, or how they'll be able to benefit you, don't hesitate to bring them in! Dr. Shkurti will be more than happy to address any concerns you may have.
Dental Implant Surgery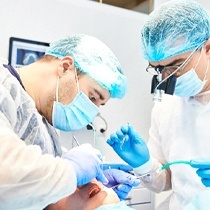 Once Dr. Shkurti has developed your customized timeline and you decide that dental implants are the right choice for you, we'll schedule your surgery. One great convenience about visiting us for your dental implant procedure is that we complete the entire process from start to finish. That way, you won't have to worry about travelling from specialist to specialist. You'll be able to rest assured that you will only receive the best quality of care from Dr. Shkurti himself. We'll place your implants by making small incisions in your gums. While you may experience some slight discomfort afterward, it's nothing that can't be managed with over-the-counter medications.
Dental Implant Osseointegration/Abutment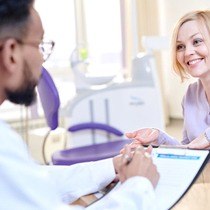 One of the most important parts of the dental implant process of Astoria is osseointegration. This is when your titanium posts naturally fuse with your jawbone, providing a strong, stable, and lasting base for your replacement teeth to be attached to. After your dental implant surgery, it will take several months for your gums to heal and the posts to integrate with your body. Once they have, Dr. Shkurti will call you back in to place your abutments. These are small metal connector pieces that hold your replacement teeth in place. Once your abutments are secured, we will take impressions of your mouth to make a model that will be used to craft your customized restorations.
Delivery of Dental Implant Restorations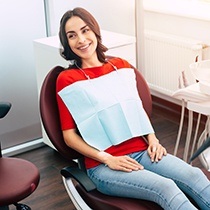 When we receive your bridge, crown, or denture, that will be attached to your implants, we'll call you back in for your final appointment. After securing and polishing your replacement teeth, you'll be able to enjoy your brand new, beautified smile that allows you to eat, speak, smile, and laugh with complete confidence.
If you're ready to receive your customized dental implant treatment timeline from Dr. Shkurti, don't hesitate to contact our office to schedule a consultation or request an appointment online. We're more than excited to restore the function and look of your mouth!
Benefits of Dental Implants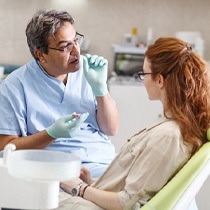 Instead of relying on the surrounding teeth to act as abutments or dental adhesive to secure a restoration, dental implants are anchored into the underlying jawbone to mimic the natural function of the missing tooth roots. As a result, they look and feel almost exactly like your original pearly whites. Here are some of the many, many benefits of dental implants in Astoria that you can look forward to!
Day-to-Day Benefits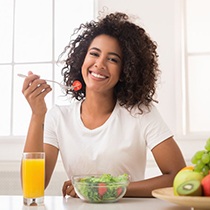 Transform your appearance – Your restorations will be custom-made to not only fill the gaps in your grin, but resemble the teeth you were born with in size, shape, and color.
Eat all of your favorite foods – Since your new teeth are secured in your jawbone, you'll regain almost all of the chewing power you had before tooth loss. You'll be able to enjoy a rich diet of various delicious and healthy foods.
Greater comfort – Unlike dental bridges and dentures, dental implants in Astoria don't sit on your gums or alter healthy tooth structure. Not only does this make your teeth more reliable, but they won't cause tooth sensitivity or gum irritation.
Renewed confidence – With their sturdy foundation in your jawbone, you'll never have to worry about your implants feeling loose or slipping around at embarrassing times. You can smile, talk, and laugh with newly bolstered confidence!
Health Benefits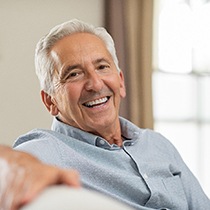 Keep your jawbone strong – Dental implants are the only tooth replacement option that stimulates the jawbone like natural teeth do. This prevents it from breaking down and causing the sunken, aged appearance that usually comes after tooth loss.
Prevent oral health problems – Caring for dental implants is often as simple as brushing, flossing, and rinsing with mouthwash every day, and visiting your implant dentist in Astoria twice a year for routine checkups. Since they're easier to maintain, you'll have a lower chance of developing oral health issues like gum disease.
Promote better overall health – Because dental implants are easy to care for, they encourage better oral health, which in turn promotes better whole-body health. In fact, people with complete smiles have a lower risk of health problems like malnutrition, arthritis, and even heart disease.
Long-Term Benefits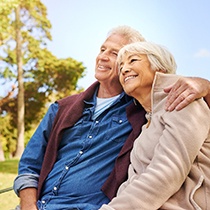 Enjoy a long-lasting smile – Traditional restorations like dentures and bridges tend to break down after 10 to 15 years at most. In contrast, dental implants have an exponentially longer lifespan; if you take good care of them, they could even last for the rest of your life!
Live longer – Filling the spaces in your smile with dental implants might help you live longer. Research suggests that people with 20 or more teeth at age 70 have a much higher chance of living longer than those with fewer than 20 teeth at that age.
Save time and money – Initially, dental implants might cost more than bridges and dentures. However, since they shouldn't need to be replaced, dental implants may easily be the more cost-effective solution in the long run.
Who Dental Implants Can Help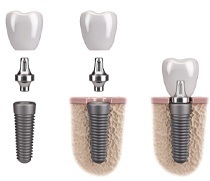 Dental implants are an extremely versatile method of tooth replacement. Not only can we restore your smile with the help of a single dental implant, but you can also receive a customized implant bridge to replace multiple missing teeth or an implant denture for an entire row. With the help of a qualified dental implant dentist in Astoria who will examine your smile during an initial consultation, you can learn if you are eligible for treatment. In most cases, good oral and overall health will increase your chances of receiving a green light for surgery. With more than 500,000 implants placed each year, more and more people are discovering the benefits and advantages only dental implants can provide.
Who is a Good Candidate for Dental Implants?
To determine if you are a good candidate for dental implants in Astoria, Dr. Shkurti will first need to examine your oral cavity and facial structure using state-of-the-art dental technology. Checking your complete jawbone, gums, and teeth will give our team a better idea of the status of your smile and what or if any preliminary treatments are necessary.
Some of the most common factors considered include:
Optimal oral and overall health, as you will need to be in good enough shape to undergo minor oral surgery. You should also show no signs of tooth decay or gum disease.
A commitment to proper oral hygiene and maintaining your dental implants for a lifetime. This includes regular brushing, flossing, and rinsing as well as keeping your six-month checkups and cleanings and giving up any bad habits (i.e., smoking, eating ice, chewing on pens/pencils, nail-biting)
The status of your jawbone health. If it is strong and dense enough, you can move forward with surgery; however, if areas are weaker, you may be required to undergo a bone graft or sinus lift.
It is best to always allow Dr. Shkurti to review your smile before making the decision on your own that you do or do not qualify for dental implants. Using the appropriate technologies and equipment, we can get a closer look at the underlying structure of your smile and recommend the necessary treatment plan for your individual needs.
No matter the type of tooth loss you are facing, dental implants are a safe and reliable solution:
Missing 1 Tooth
No one wants to be without teeth, but the reality is that more than 120 million people have at least one missing tooth. To remedy this situation, a fixed bridge can help but so can dental implants. By placing a single tooth implant into the vacated socket, we can avoid altering natural, healthy teeth and instead, create a replica of your regular tooth that looks and functions just the same. Not only will the root continue to stimulate your jawbone, but your customized crown will blend in with your remaining teeth, giving you a complete, fully functional, and beautiful appearance.
Missing Multiple Teeth
If two or more teeth are missing, you don't have to rely on a fixed bridge or partial denture to recapture your full, complete smile. Instead, with an implant bridge, we can safely secure two implants into the outer sockets before placing metal abutments and a custom-made bridge to the top of your posts. This allows for improved oral health simply because we will not have to rely on adjacent healthy teeth to serve as anchors. Not will you require clips or clasps to hold a traditional partial denture in place.
Missing All Teeth
Unlike traditional dentures that only sit on top of the gums and can easily slip or fall out of place, an implant denture is secured with the help of 4-6 implants that are surgically placed into the upper or lower jawbone. Depending on your needs, we can identify the appropriate areas of your bone and angle the implants to ensure maximum support once your denture is firmly in place. This type of tooth replacement prosthetic will allow for greater stability, functionality when eating or speaking, and a healthier, longer-lasting smile that doesn't require frequent replacement after a few years.
Understanding the Cost of Dental Implants
There is no "one-size-fits-all" dental implant treatment. The procedure has to be customized based on how many teeth are lost as well as the state of the patient's health. As such, prices for dental implants can vary dramatically from case to case. That said, we won't move forward with the process until we've given you a reliable estimate of the final cost of treatment. We'll also give you a chance to discuss your payment options (CareCredit, dental insurance, and so on) with our team members. Below are some important points you'll want to know before making your lifelong investment in implants.
Preliminary Treatments & Dental Implant Surgery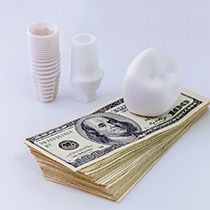 Gum disease therapy, tooth extractions, and bone grafting are all procedures that are often performed before dental implant surgery. They'll add to the total cost, but it will be well worth it to maximize your chances of keeping your new smile for many decades to come. These treatments are usually partially covered by dental implants.
As for the surgery itself, it should be noted that having the entire implant procedure performed in-house simplifies the payment process. You don't have to worry about paying someone else for this procedure.
The Parts of Your Dental Implant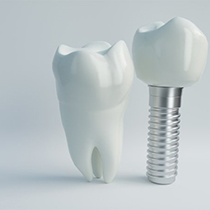 The cost of implants varies depending on:
The number of implants that you get. Obviously, one dental implant is going to be less expensive than 4 or 6 implants.
The kind of restoration required. Crowns, bridges, and dentures can all be anchored to implants. The smaller a restoration is, the less it will actually cost.
The size of the dental implant and the material that it's made of.
The manufacturer of the dental implant. Different companies will produce implants that cater to a variety of needs, and the prices they set reflect that.
How Dental Implants Can Save You Money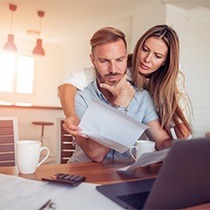 Dentures and dental bridges do tend to have a lower price when they're not attached to dental implants, but that doesn't account for how often you might need to replace them once they become broken or worn down. Dental implants are different because they don't need to be replaced or adjusted every few years, and they don't require you to buy special products to take care of them. They're also better for your oral health in general; not only do they prevent bone loss, but since they're easier to clean, they lower your risk for cavities and gum disease.
Does My Dental Insurance Cover Dental Implants?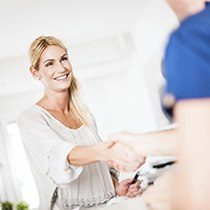 Every plan is different; most don't cover dental implants, but there are plenty of exceptions, so it's worth your time to double-check. Other portions of the treatment may be covered even if the implants aren't. Our team has years of experience working with insurance companies; they can help you maximize your benefits.
Making Dental Implants Affordable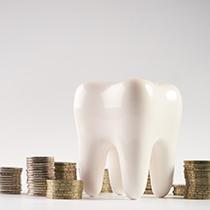 In addition to taking most major PPO and HMO insurance plans, we also extend flexible financing to our patients via CareCredit. This lets you pay for your care in small, easy-to-manage installments. You can visit CareCredit's website to apply directly, but you're also welcome to call and discuss your financing options in further detail.
Advanced Dental Implant Procedures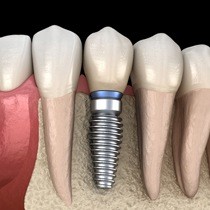 Dental implants can last for decades with the right foundation, like a strong, healthy jaw. Unfortunately, if you've had periodontal disease, prolonged untreated tooth loss, or another issue, the density of your jawbone might be compromised. As a result, you won't be a candidate for dental implants at first, but that doesn't mean you can't become one. Advanced procedures can enhance the thickness of your jaw to ensure that it's strong enough to support your dental implants. Although it can add another step in your treatment, it's time well spent to ensure your new smile lasts for a lifetime.
Bone Grafting
A key factor to the success of your dental implants relies on your jawbone fusing to the posts through a process called osseointegration. Many people who have lost teeth from gum disease or have lived with tooth loss for several years won't have enough bone to fuse to the posts correctly.
Bone grafting is a surgical treatment that takes bone from a donor or another area of your body and grafts it to your jaw. Over several weeks, your bone will integrate with the graft, leaving you with a strong, thick jawbone. While this adds another step to your treatment, it ensures your new smile has the stable foundation it needs to thrive.
Sinus Lift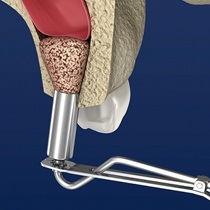 Also known as a sinus augmentation, this surgical procedure is necessary when there isn't enough bone near the maxillary sinuses, which are located on either side of your nose by your molars. It's common for people who have lost their molars to not have enough bone by the sinuses. As a result, inserting the posts would cause them to protrude into the sinus cavity. Bone grafting enhances the height to resolve the issue.
A small oval is cut into the bone, and your sinus is pushed upward. A small bone graft is placed onto the oval and your gum tissue is sutured closed. You'll spend the next several weeks healing to create adequate space to support your implant posts.
Maintaining & Caring For Your Dental Implants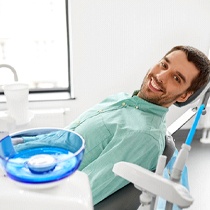 After investing so much of your time and money into rebuilding your smile from the ground up, it makes sense that you would want to do everything you could to extend their lifespan. Because dental implants function identically to your natural teeth, you're able to take care of them in the same way. By being mindful of what you eat and keeping up with regular preventive dental care, you'll be able to enjoy having strong, stable, and reliable prosthetic teeth for up to 35 years.
Make Oral Hygiene a Priority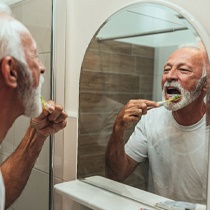 It's no surprise that maintaining good oral hygiene is an absolute must in order to keep your gums and existing teeth healthy. Just like you would with your home-grown pearly whites, it's important to brush for at least two minutes, twice every day. To keep your prosthetic teeth looking new, be sure to use a soft-bristled toothbrush and non-abrasive toothpaste.
Although your artificial teeth can't get cavities or decay, you'll still need to floss at least once every day to remove food particles lodged around your replacement teeth. When these substances accumulate, they can increase the number of harmful bacteria in your mouth and put you at risk of developing a gum infection. With a good at-home hygiene routine, you'll be able to make sure that the foundation on which your implants sit (your gums) remain healthy and strong.
Eat a Healthy Diet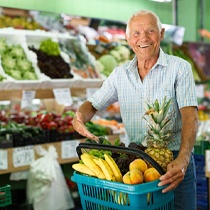 Your at-home oral hygiene and regular checkups aren't the only habits to keep in mind when it comes to protecting your new smile. The foods you eat can also make a big impact. For example, if you frequently eat food high in sugar and starch, it can lead to higher rates of plaque and tartar irritating the gum tissue surrounding the implant. In the long-term, this can lead to major dental problems that put your implant at risk of failure. To address this, keep your consumption of unhealthy foods to a minimum and incorporate more fruits and vegetables into your diet.
Break Bad Habits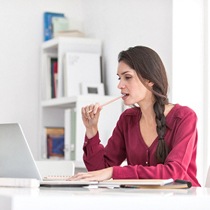 Just like your natural teeth, your dental implants could be in harm's way if you have bad oral habits, such as smoking, chewing on ice, or biting your fingernails. These can cause excessive wear and tear on your new teeth and put them at risk for breaking, chipping, or cracking. In addition, using tobacco products can inhibit the healing process after your implant surgery and increase your risk of developing an infection, causing your implants to fail. If you struggle to kick these habits on your own, let Dr. Shkurti know so she can help!
Protect Your Dental Implants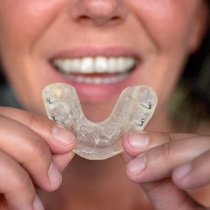 Dental implants can still break if they are met with large amounts of forced trauma. For that reason, you will need to wear a custom sportsguard if you participate in contact sports or other activities that could put your smile in harm's way. If you suffer from nightly teeth grinding and clenching, speak with Dr. Shkurti about getting a protective nightguard to help shield your teeth from damage.
Schedule Regular Dental Checkups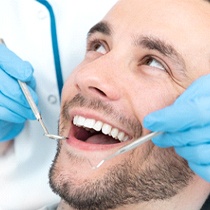 Every six months following your procedure, we'll advise you to visit our office for a checkup and cleaning. Dr. Shkurti will examine your implants and make sure that they remain healthy and strong. If our team does spot a problem, regular preventive care appointments give us an opportunity to address the issue right away before it gets any worse. If you experience any out-of-the-ordinary symptoms, be sure to contact our office.
Dental Implant FAQs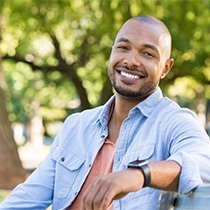 If you're considering dental implants to replace your teeth, you probably still have some questions. Dr. Shkurti wants to ensure that you have the information you need to make a confident and informed decision, which is why he's provided the answers to some of the most frequently asked questions about dental implants in Astoria. Keep reading to take your first step toward a healthy and complete smile.
Am I a Candidate for Dental Implants?
You may be wondering if you're an ideal candidate for dental implants. The best way to know if this treatment is right for you is to visit our office for a consultation, where Dr. Shkurti will carefully examine your smile before making the proper recommendations. However, candidates for dental implants will typically have:
A commitment to at-home oral healthcare
A strong enough jawbone to accommodate the treatment
Quit smoking if they use tobacco products
At least one missing tooth
Can Dental Implants Help with My Dentures?
If you have dentures, you may experience slipping and sliding when you talk or chew. This is not only uncomfortable, but it can be embarrassing as well. Thankfully, Dr. Shkurti can support your denture with dental implants, allowing you to enjoy a strong and sturdy smile. He can custom make dentures to attach to implants, giving you the ability to chew through all of your favorite foods and speak without worrying about your denture coming loose. The best part is that a denture can replace an entire row of missing teeth in Astoria all at once!
Does the Dental Implant Process Hurt?
The dental implant process may seem a little intimidating given that it requires surgery. However, there is nothing to worry about! Patients who have received dental implants relate the procedure to a simple tooth extraction. We will ensure that you're numb and comfortable before beginning, and we offer various forms of sedation for a deeper sense of relaxation. Additionally, your jawbone doesn't contain many pain sensing nerves, making the procedure more comfortable than you may have thought.
What Can I Expect When Recovering from Dental Implant Surgery?
Once you've received your dental implants, it's important to allow them to integrate into your jawbone, a process that takes about 3 to 4 months. During the first few days of recovery, it's completely normal to feel some soreness, and you may experience bruising. We will give you pain medication that can help manage this problem, and you can also use a cold compress to numb some of the discomfort. Additionally, it's vital to watch what you eat during the first 24 to 48 hours after getting implants, eating only liquids are extra-soft foods.
If you have any other questions, or if you want to schedule your initial consultation, call our office today!
Can I Take Dental Implants Out?
For the most part, dental implants and their restorations are immobile. This means that you should be able to clean them just the same as your natural teeth, and don't have to worry about misplacing your restoration. It also provides additional security to the dental implant.
That said, if you think removable dentures would be easier to clean, you may be interested to know that many kinds of implant dentures can be taken off. This isn't the case for all of them, but you can go for this kind of implant denture if you'd prefer.
What Can Cause Dental Implants to Fail?
Dental implants have a shockingly high success rate, but there are a couple of ways that they can fail.
The first happens just after healing, due to poor integration of the implant into the jaw bone. This may happen if you had very low bone density to begin with, or if you have a condition that prevents proper healing. This is why we will thoroughly review your medical history before beginning treatment.
The other is due to an infection known as peri-implantitis, wherein bacteria begin to attack the jawbone and cause it to degrade. This usually happens as a consequence of poor oral hygiene, and if left untreated, it may result in the dental implant being lost.
How Can I Tell If My Dental Implant Is Failing?
Once healing is complete, the main sign of failure that you have to watch out for is infection. This should look like swelling around your dental implants, accompanied by severe pain and visible inflammation. You may also have a foul taste in your mouth, or even notice an abscess along the gum line.
If your dental implant is very close to failing, it may even start to feel loose. If you notice any of these signs, you should call us immediately so that we can take action to save the implant.
Am I Too Young to Get Dental Implants?
Typically we recommend waiting until the jaw is fully developed to get dental implants. If they're placed too early, it can interfere with the development of the bone tissue. There are also instances where the hole created by the dental implant expands, causing the implant itself to fall out.
For that reason, we won't provide dental implants to younger people. You'll usually have to wait until you're at least 18, though many people's jaws aren't fully developed until their mid-20s. Until then, you'll need to replace teeth with dental bridges or partial dentures.