Porcelain Veneers - Astoria, NY
Boost Your Smile and Self-Confidence
Your smile is one of the first things other people notice about you — you should be proud to show off your pearly whites! Of course, if you have cosmetic flaws in your teeth, you might hold back from letting your grin greet the world at large. Porcelain veneers may be able to disguise those imperfections and give you the confidence you've been missing.
What Are Porcelain Veneers?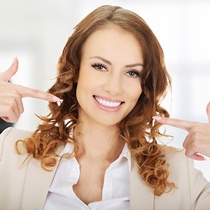 As their name implies, porcelain veneers in Astoria are very thin pieces of porcelain that your dentist attaches to the fronts of your teeth. They are able to disguise a number of flaws, including:
Discoloration
Cracks
Chips
Teeth that are too small
Asymmetrical teeth
Minor crookedness
Small gaps
Porcelain is the ideal material for transforming smiles because it comes in a variety of different shades; your dentist can pick one that blends in seamlessly with your natural teeth and complements your skin tone. Plus, porcelain reflects light in a manner that is similar to that of natural tooth enamel, and it is durable enough to stand up to the rigors of everyday life.
What Is the Process Like for Getting Veneers?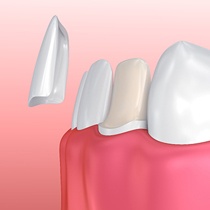 If you're interested in porcelain veneers, your fist step should be to schedule a consultation with your cosmetic dentist in Astoria. We'll take a look at your teeth and discuss your circumstances to help you decide if this treatment is right for you. Good candidates for veneers should have fair oral and overall health as well as enough tooth enamel to support their new look. They should also understand that veneers are a long-term commitment; your first set is likely to last for 10 – 15 years or longer.
Once you decide that veneers are right for you, we'll prepare your teeth to receive them. We'll have to remove just a sliver of enamel so your new tooth covers don't make your smile look bulky. Then, we'll take some impressions of your teeth and give you a temporary veneer to wear while a laboratory creates your custom new dazzle. When your veneers are ready, we'll attach them to your teeth, and you can walk away feeling like a million bucks!
What Is Life Like With Porcelain Veneers?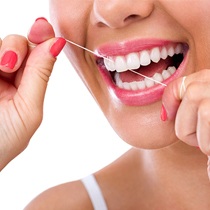 Living with your veneers won't require that you make any major changes to your daily routine. However, there are a few points you should keep in mind:
Porcelain is resistant to stains, but it can become discolored if it is exposed to excessive amounts of dark materials. Try to enjoy coffee, red wine, and other staining substances in moderation.
You should be careful not to bite on anything too hard. Ice or hard candies may break your veneers.
Oral hygiene is vital! Even though the veneers themselves can't get cavities, the teeth underneath them can. Be sure to brush twice a day and floss once a day.
If one of your veneers ever falls off, hold onto it and schedule an appointment with your dentist. They may be able to reattach it.
Understanding the Cost of Veneers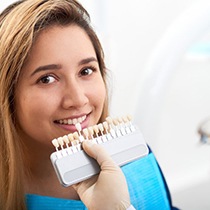 At this point, you might be interested in getting veneers, but you're curious about the price tag. Admittedly, the cost of veneers in Astoria tends to be higher than that of most other cosmetic dental treatments. That being said, the price varies depending on your specific case, and veneers are a high-quality solution that can completely transform your smile. Not to mention, our team at ED Family Dental has ways of making veneers affordable. We'll do our utmost to help you find the best way to give you a confident, attractive smile without breaking the bank!
The Cost of Veneers vs. Other Cosmetic Dentistry Services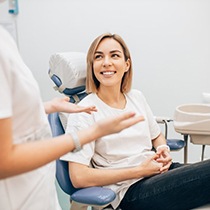 If you have already set your heart on veneers, then you might not wish to weigh the alternatives. However, it's important to be sure that you're making the best possible choice for your smile. There are various ways that your cosmetic dentist in Astoria can improve your pearly whites, which all come at different price points. Some of our other treatments to consider include:
Invisalign clear braces – If the main issue you have with your teeth is crookedness or misalignment, then chances are you've heard of Invisalign. These clear plastic aligners straighten your smile without making your treatment obvious like braces do. On the other hand, Invisalign can cost several thousand dollars and take a year or longer to deliver results. Additionally, Invisalign cannot alter the color or shape of your teeth, only their positions.
Teeth whitening – Professional teeth whitening is a quick and easy way to remove years' worth of stains more effectively than over-the-counter products. It's also one of the least expensive cosmetic dentistry services. Like Invisalign, though, teeth whitening is also limited in the ways it can improve your smile.
Direct bonding – With direct bonding, Dr. Shkurti can conceal multiple minor flaws in your smile in a single appointment by sculpting a tooth-colored resin onto the enamel. The treatment is remarkably affordable in most cases. While bonding is more versatile than whitening and Invisalign, the results have to be touched up or redone every five to ten years on average.
Veneers – Veneers are often considered the most comprehensive cosmetic dentistry treatment by far, as they can fix crookedness, gaps, discoloration, chips, cracks, and more. The procedure only takes two or three appointments, and your results can easily last for 15-20 years with the right oral hygiene and care. Ultimately, many of our patients with veneers in Astoria have gone on to say that they were worth every single penny!
How to Make Veneers Affordable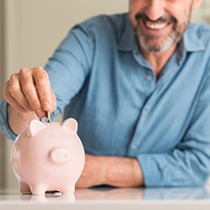 Because veneers are usually considered a purely cosmetic service, they tend to NOT qualify for dental insurance coverage. Of course, our team can look over your specific plan just to make sure you're not missing out on any of your benefits.
Porcelain Veneer FAQs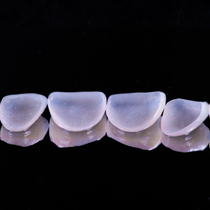 Porcelain veneers are an excellent solution to fix a variety of aesthetic concerns using only one treatment; however, you'll need to permanently alter your teeth. As a result, it's normal to have several questions about the process before you're ready to commit to it. We will explain what you can expect and address your concerns during your initial consultation. In the meantime, here are the most common porcelain veneers FAQs in Astoria to help you make the best choice for your smile.
How many porcelain veneers will I need?
Porcelain veneers are customizable, so they can match your natural teeth. They can be a viable solution for a single tooth that isn't aesthetically pleasing; however, it's often recommended you receive them on the front 2, 4, or 8 teeth to ensure your results look natural. We will evaluate your smile and discuss your goals to determine how many you'll need to transform your smile.
Will I need braces before I can get porcelain veneers?
Veneers are effective for covering a variety of imperfections, including minor alignment issues or gaps between your teeth. As a result, they can often be used as an alternative to traditional orthodontic treatments to resolve small alignment concerns. You can get the straight smile you've always wanted without spending months wearing braces.
Unfortunately, there are limitations. If your teeth have significant bite or alignment issues, you may need orthodontic treatment before getting your veneers. If you're worried about brackets and wires adding more attention to your unattractive teeth, we also offer a nearly invisible option using clear aligners. Invisalign can move your teeth into their ideal positions for veneers in as few as 12 months.
Does getting porcelain veneers hurt?
Since veneers are now made of porcelain, they are thinner than those used in the past. Not only does this create a more natural appearance, but it also makes the treatment minimally invasive because less of your tooth's enamel is removed during the bonding process. In some cases, you may not even need a local anesthetic, but if your teeth are sensitive one can be used. You should not have any pain or discomfort during the procedure, but you can expect your teeth to be a bit sensitive for a few days afterward.
How much do porcelain veneers cost?
There is not a set price for porcelain veneers because the cost is determined by your individual treatment plan, such as the number of teeth you're treating and if you need any additional procedures. We will provide you with a customized estimate during your initial consultation and discuss your payment options.
Will my dental insurance pay for porcelain veneers?
Veneers are considered an elective treatment because they don't necessarily offer direct restorative benefits. Therefore, it's rare for an insurance carrier to cover the cost of the treatment. Don't worry, there are still many solutions to keep your new smile affordable, such as using third-party financing with CareCredit. We will help you invest in your confidence without breaking the bank.
If you would like to discover your smile's potential with porcelain veneers, contact us to schedule your cosmetic dentistry consultation.