Porcelain Veneers in Astoria
Your smile is one of the first things other people notice about you — you should be proud to show off your pearly whites! Of course, if you have cosmetic flaws in your teeth, you might hold back from letting your grin greet the world at large. Porcelain veneers may be able to disguise those imperfections and give you the confidence you've been missing.
What Are Porcelain Veneers?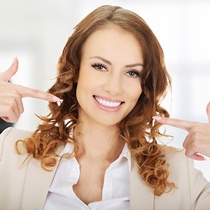 As their name implies, porcelain veneers in Astoria are very thin pieces of porcelain that your dentist attaches to the fronts of your teeth. They are able to disguise a number of flaws, including:
Discoloration
Cracks
Chips
Teeth that are too small
Asymmetrical teeth
Minor crookedness
Small gaps
Porcelain is the ideal material for transforming smiles because it comes in a variety of different shades; your dentist can pick one that blends in seamlessly with your natural teeth and complements your skin tone. Plus, porcelain reflects light in a manner that is similar to that of natural tooth enamel, and it is durable enough to stand up to the rigors of everyday life.
What Is the Process Like for Getting Veneers?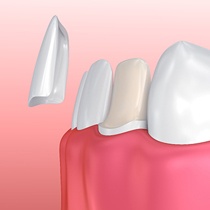 If you're interested in porcelain veneers, your fist step should be to schedule a consultation with your cosmetic dentist in Astoria. We'll take a look at your teeth and discuss your circumstances to help you decide if this treatment is right for you. Good candidates for veneers should have fair oral and overall health as well as enough tooth enamel to support their new look. They should also understand that veneers are a long-term commitment; your first set is likely to last for 10 – 15 years or longer.
Once you decide that veneers are right for you, we'll prepare your teeth to receive them. We'll have to remove just a sliver of enamel so your new tooth covers don't make your smile look bulky. Then, we'll take some impressions of your teeth and give you a temporary veneer to wear while a laboratory creates your custom new dazzle. When your veneers are ready, we'll attach them to your teeth, and you can walk away feeling like a million bucks!
What Is Life Like With Porcelain Veneers?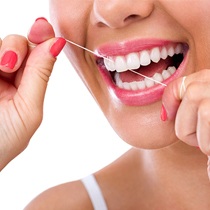 Living with your veneers won't require that you make any major changes to your daily routine. However, there are a few points you should keep in mind:
Porcelain is resistant to stains, but it can become discolored if it is exposed to excessive amounts of dark materials. Try to enjoy coffee, red wine, and other staining substances in moderation.
You should be careful not to bite on anything too hard. Ice or hard candies may break your veneers.
Oral hygiene is vital! Even though the veneers themselves can't get cavities, the teeth underneath them can. Be sure to brush twice a day and floss once a day.
If one of your veneers ever falls off, hold onto it and schedule an appointment with your dentist. They may be able to reattach it.
If you would like to discover your smile's potential with porcelain veneers, contact us to schedule your cosmetic dentistry consultation.