Teeth Whitening – Astoria, NY
Reveal a Beautiful, Bright Smile Today!
Your smile is one of the first things other people notice about you — you should be proud to show off your pearly whites! Of course, if you have cosmetic flaws in your teeth, you might hold back from letting your grin greet the world at large. Porcelain veneers may be able to disguise those imperfections and give you the confidence you've been missing.
Causes of Tooth Discoloration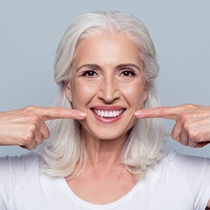 It is natural for your teeth to turn yellow as you age because your enamel becomes thinner. This makes more of your yellowish dentin become more visible. Besides age, there are other factors that can lead to the darkening of your smile, like the foods and drinks you consume. Those that are darkly pigmented can stain your teeth, like coffee, berries, and tea. Smoking or using tobacco can also lead to stains.
Reverse Tooth Discoloration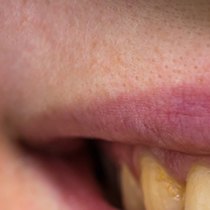 As soon as you notice your teeth darkening, you probably tried a couple of over-the-counter whitening products, like toothpastes or mouthrinses. Although they are convenient, they cannot give you the results you want because they do not contain professional-strength whitening agents. The only way to get the drastic results you want is with the help of your cosmetic dentist in Astoria.
In-Office Teeth Whitening
You can get a dazzling, bright smile after just one appointment. We use the Pola Whitening system to quickly dissolve stains. The whitening agent is specially formulated to release the active agent immediately. This allows it to break down and release the peroxide ions faster. You will enjoy 33% quicker results than that of any other in-office whitening product available.
To maximize your results, we also offer Epic-10 Laser Whitening. The advanced laser technology can get your teeth 4 to 6 shades whiter in as little as 20 minutes. You can enjoy the most effective option for teeth whitening to speed up the results you achieve.
At-Home Teeth Whitening
If you have sensitive teeth or you prefer to whiten them at home, we have the solution for you. You can enjoy in-office results from the comfort of your own home. Unlike store bought products, our kit contains professional-grade whitening agents to deeply penetrate your enamel to resolve stains.
After an initial consultation, we provide you with custom-fit trays and the whitening agent to use daily for the next 2 weeks. You will see your smile gradually whiten to enjoy the lasting results you want.
Protect Your New Smile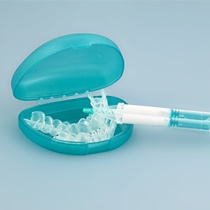 Now that you have your dream smile, there are several things you can do to protect your investment.
Use a whitening diet for 24 to 48 hours after your treatment.
Brush your teeth twice a day.
Floss every night.
Limit your contact with stain-causing factors, like coffee or smoking.
Visit your dentist twice a year for a cleaning and checkup.
Understanding the Cost of Teeth Whitening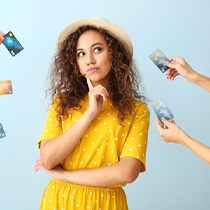 Are you looking to enhance the natural beauty of your smile? Teeth whitening may be the solution you've been looking for. Not only is it an effective way to address discoloration, but it can be completed in a timely manner as well. However, it's important that you consider the cost of your treatment ahead of time. No one wants unnecessary surprises on their bill. Here are some things for you to keep in mind.
Factors that Affect the Cost of Teeth Whitening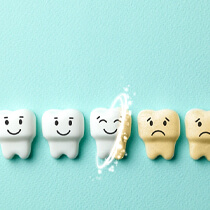 Teeth whitening is generally one set price, but there are many different factors that can affect how many treatments you need before achieving your desired results. Here are some of the most prominent ones:
How severe your staining and discoloration is.
The type of discoloration you have (intrinsic/extrinsic)
Whether you need to have other treatments completed beforehand, like a filling or dental crown.
Types of Teeth Whitening: What Do They Cost?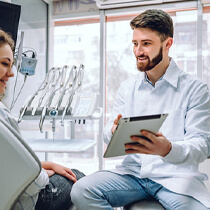 There are several different types of teeth whitening, and they all go for different price points. Here is what you can usually expect when it comes to cost:
In-office teeth whitening typically costs between $400 and $800. However, rare cases can cost up to $1000 or more.
For take-home teeth whitening kits, the cost is usually around a few hundred dollars.
Over-the-counter teeth whitening trays generally go for less than $100.
Over-the-counter teeth whitening strips and gels are the most affordable. Each box costs between $20 and $40 and contains enough to last up to two weeks.
Fast Teeth Whitening VS Inexpensive Teeth Whitening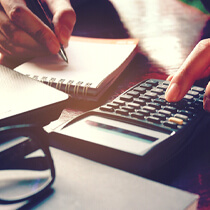 You may be wondering why professional teeth whitening from dentists is so common when it costs significantly more than what you can get at your local drug store. However, you should remember that when it comes to cosmetic dentistry, the quality of work is clearly reflected in the amount that you pay. When you use cheaper strips and gels, it's possible that you will see little-to-no results. On the other hand, professional teeth whitening is designed to whiten teeth quickly and dramatically. As for in-office teeth whitening, you can walk out of the practice with a smile several shades lighter in as little as an hour. When choosing the type of whitening that's right for you, be sure to consider the kinds of results you're looking for and how quickly you want them.
Options For Making Teeth Whitening Affordable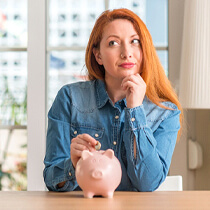 Teeth whitening is not covered by dental insurance because it is elective. However, this doesn't necessarily mean that you are left completely on your own. We work with CareCredit – a third-party financing company that can split the cost of your treatment into manageable monthly installments with little to no interest. Talk to one of our friendly team members to learn more about your options.
To find out exactly how much you can expect to pay for teeth whitening, give us a call. We're eager to help you achieve a brighter smile!
Teeth Whitening FAQs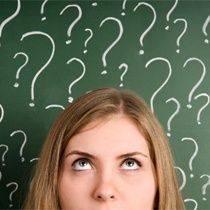 Do you want to know more about teeth whitening in Astoria? From how long the treatment lasts to who makes a good candidate, we have answered some of the most common questions about teeth whitening on our FAQ page. Feel free to check it out! If you still have additional questions afterwards – or if you feel ready to schedule a consultation – do not hesitate to give us a call. We are always happy to discuss your smile goals and answers questions about our in-office Pola Whitening system and at-home teeth whitening treatment.
Is the Teeth Whitening Process Safe?
Teeth whitening at the hands of a cosmetic dentist in Astoria is an extremely safe and effective cosmetic treatment.
During in-office teeth whitening, Dr. Shkurti and our team at ED Family Dental will take special precautions to protect your gums from the bleaching agent and ensure your maximum comfort throughout the procedure.
If you opt for an at-home teeth whitening kit, we will walk you through exactly how to use your custom-fit trays to obtain the whiter smile that you desire.
Are There Any Side Effects?
The most common side effects of professional teeth whitening include tooth sensitivity and mild irritation of the gums and other soft tissue inside the mouth.
Tooth sensitivity is more frequent during early stages of the bleaching treatment, while gum and tissue irritation is typically caused by an ill-fitting mouthpiece tray.
Both side effects are usually temporary and should disappear in 1 to 3 day after your treatment is complete.
Who is a Good Candidate?
If you have generally good dental health but want a whiter, brighter smile, you are likely a good candidate for professional teeth whitening treatment.
Keep in mind, however, that while teeth whitening can remove most exterior stains from teeth, the treatment may not be effective for teeth whose inner layer is discolored.
At your initial consultation, Dr. Shkurti will evaluate your smile and determine if your teeth can be successfully whitened.
How Long Will My Teeth Stay White?
While both in-office teeth whitening with the Pola Whitening system and at-home teeth whitening kits can deliver dazzling results, no whitening treatment is permanent.
The length of time you can count on your new whiter smile to stick around will depend in part on you and your dental habits. To keep your smile looking fresh, avoid dark foods and drinks that can contribute to staining, such as black coffee and pasta dishes with red sauce. Moreover, be sure to visit us for a professional cleaning and dental exam twice per year.
If you take these steps to preserve your teeth whitening results, you can expect your brighter smile to last 1 to 2 years.
Will the Treatment Whiten My Artificial Teeth?
Artificial teeth such as crowns, bridges and dentures typically are more stain resistant than natural teeth. However, they can still accumulate plaque and some stains over time.
Teeth whitening treatment is designed to brighten natural teeth, not false teeth. However, it can clean and restore replacement teeth back to their original color.
Reveal a Bright Smile Today!
Do not hide behind discolored teeth. Get the beautiful, bright smile you want with professional teeth whitening. Contact our office today to schedule an appointment.