Oral Cancer Screening – Astoria, NY
The Simple Screening That Can Save Your Life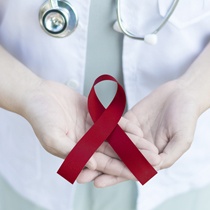 Sadly, an average of one person dies from oral cancer every hour and more people have been diagnosed with the disease in recent years. At ED Family Dental, we focus on our patients' oral health and overall well-being, so we include life-saving oral cancer screenings in Astoria at every checkup. If it's been a while since you've seen us, don't hesitate to schedule an appointment - these screenings are faster and easier than you might think!
What To Expect During a Screening
At your checkup visits, Dr. Shkurti performs a dental exam to make sure your teeth and gums are healthy and that your existing dental work is functioning well. He also takes this time to examine all the soft tissues in your mouth and throat and look for any suspicious areas (e.g. red or white lesions, or tissue that's thick or callous-like).
As part of your screening, he'll visually inspect all the surfaces of your tongue and the floor of your mouth, as this is a common area for oral cancer. Then he'll look at your lips, the roof of your mouth, and the back of your throat, and may ask you to say "Ahhh" to see this area more easily. Finally, he might palpate the sides of your neck and underneath your jaw to check for lumps, bumps, or tender areas.
Symptoms of Oral Cancer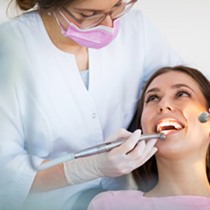 We always encourage our patients to stay self-aware. Here are some common signs of oral cancer to be aware of:
Difficulty chewing or swallowing
A chronic sore throat
The sensation that something is always stuck in your throat
A new lump or bump that you never noticed before
Changes in your voice
Sores or lesions that haven't healed within two weeks
It's natural to panic if you notice any of these signs, but remember that there are many non-threatening conditions (e.g. benign lumps of fatty tissue, cold sores, etc.) that look very similar, so try not to worry!
After Dr. Shkurti has taken a look, we'll be able to recommend the appropriate action. That could be diagnosing a benign condition, asking you to return in two weeks for another look, or referring you to a specialist for further assessment.
The Importance of Early Detection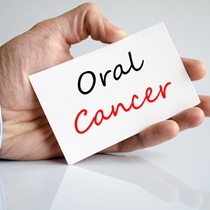 Oral cancer is a devastating disease, but there's encouraging news: Modern treatment is less invasive and more effective than ever before. In fact, when oral cancer is found early, the survival rate is 85%-90%.
As a dentist in Astoria, we're glad that we can do our part to help everyone in our community lead healthier lives with these simple screenings. With just two dental checkups a year, you can ensure that we'll find oral cancer early on and give you the best possible chance for effective treatment!