Sleep Apnea Therapy – Astoria, NY
Simpler Sleep Apnea Therapy For Better Health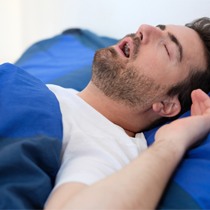 In our modern, busy world, many of us underestimate the importance of good-quality sleep each night, which puts our health at serious risk. In fact, sleep apnea increases the risk of many harmful conditions such as obesity, heart attacks, depression, and stroke. Not to mention that it impacts your everyday quality of life by causing chronic daytime fatigue. At ED Family Dental, Dr. Shkurti can help you stay healthier and get the rest you need with sleep apnea therapy in Astoria. If you think you may have this common sleep disorder, don't hesitate to contact us – treatment is easier than you might think!
What Is Sleep Apnea?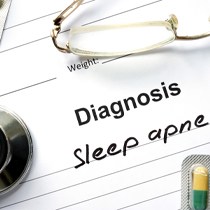 Sleep apnea is a disorder that occurs when breathing starts and stops frequently while sleeping. These interruptions can occur up to 30 times an hour and last more than 10 seconds at a time, and prevent you from entering the deeper stages of sleep that are so crucial for your health.
The most common type of sleep apnea is obstructive sleep apnea (OSA) in which the airway becomes blocked. This often occurs when structures such as the tongue, adenoids, and tonsils become so relaxed during sleep that they obstruct the airway.
What Are the Symptoms of Sleep Apnea?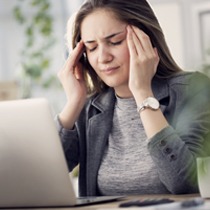 Sleep apnea affects millions of people. And, unfortunately, since the symptoms can be easily attributed to other disorders, around 80% don't know they have it. Two of the most common symptoms are snoring and waking up repeatedly to gasp for breath. But there are several other signs to be aware of:
Daytime fatigue or sleepiness
Difficulty focusing at work or school
Waking up each day with a dry mouth or sore throat
Headaches in the morning
Weight gain or trouble losing weight
Depression, irritability, or anxiety
How Can a Dentist Treat Sleep Apnea?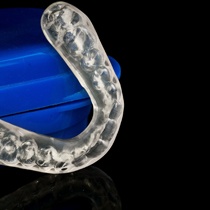 As a dentist in Astoria, we're thrilled to offer our patients a simple, effective way to get relief. The first step is diagnosis, and after Dr. Shkurti evaluates your symptoms, we can refer you for a sleep study to determine whether you have this condition.
Then we can custom-make a lightweight, portable oral appliance that will reposition your lower jaw and tongue to open your airway while you sleep. These appliances are much more comfortable and easier to tolerate than a CPAP machine and are very effective for mild to moderate sleep apnea.
Some patients with more severe cases might benefit from combined therapy using both an oral appliance and a CPAP machine. This gives you the best of both worlds and often makes it easier to tolerate a CPAP altogether.
Sleep apnea impacts your energy levels and health in many ways. With sleep apnea therapy in Astoria, we're so glad that we can help our patients lead longer, healthier lives!