Scaling & Root Planing – Astoria, NY
Thorough Cleanings to Keep You Healthy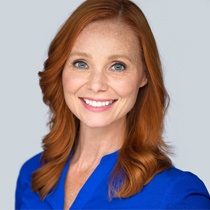 Gum disease is typically caused by plaque and tartar buildup in your smile. Unfortunately, tartar can't be removed at home, which is why we offer scaling & root planing in Astoria. Dr. Eduart Shkurti is experienced in using this treatment to prevent gum disease and stop further damage from occurring. Also known as a deep cleaning, scaling & root planing is a common treatment that is used to stop gum disease. Keep reading to learn more about this non-surgical procedure and why it's important.
What is Scaling & Root Planing?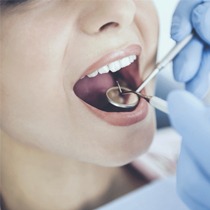 Scaling & root planing is a procedure that removes plaque and tartar from on, above, and beneath your gumline. This can be used as a stand-alone treatment or a preventive measure, which is based on the condition of your oral health. Dr. Shkurti will thoroughly scale your teeth to remove any plaque and tartar that has built up, especially below the gumline, to prevent the progression of your gum disease. This process is conducted with an ultrasonic scaling tool that also delivers an antimicrobial agent that helps reduce oral bacteria.
After the scaling is finished, Dr. Shkurti will carefully reach beneath your gums in order to smooth out your tooth roots. This promotes healing, but more importantly, it helps to prevent bacteria from collecting under your gums in the future.
Why is Scaling & Root Planing Important?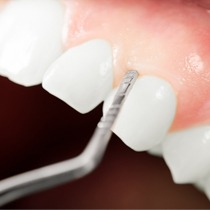 If your gum disease hasn't persisted into a more advanced case, scaling and root planing can completely prevent it in the future. This is vital to your oral and overall health because gum disease can lead to tooth loss and even more serious overall health issues like an increased risk of heart disease, stroke, diabetes, and even Alzheimer's. Depending on the health of your gums, your dentist in Astoria may recommend scaling & root planing more consistently to protect you from the dangers of gum disease.
Scaling & root planing can also reduce common symptoms of gum disease like:
Gums that bleed easily
Puffy or swollen gums
Sensitive gums
Persistent bad breath
Bad taste in your mouth
Aftercare for Scaling & Root Planing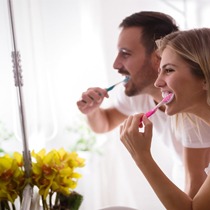 After your treatment, you may experience slight soreness or discomfort for the first few days. You may also experience sensitivity for up to 4 weeks following. These side effects are completely normal and will eventually subside as healing progresses.
To reduce some of the sensitivity and discomfort you may feel, you should brush and floss your teeth daily. We recommend using an electric toothbrush with desensitizing toothpaste when cleaning your teeth. Especially in the first few days, you can take over-the-counter medication to ease discomfort.
Unfortunately, scaling & root planing isn't enough to keep your gums healthy forever. Once they are rid of plaque and tartar, it's more important than ever to brush and floss as well as to visit our office for biannual checkups and cleanings. We may even recommend more frequent visits based on the condition of your gums and your susceptibility to disease.