Delta Dental Dentist - Astoria, NY
Making Exceptional Dental Care Fit in the Budget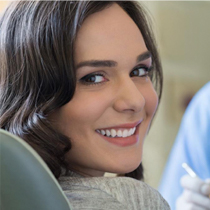 Dental insurance is a great way to help you pay for the dental care which helps you and your family enjoy positive oral health for a lifetime. If you receive Delta Dental coverage through your employer, we have some great news. Dr. Shkurti is pleased to be your Delta Dental dentist in Astoria, NY! We're experts in dental insurance, and that means visiting our office with this plan (whether HMO or PPO) will help to ensure that your benefits are stretched to the maximum. Keep reading to learn more about how Delta Dental coverage works, and how we can help you make the most out of your investment in dental insurance this month and all year long.
Delta Dental Coverage Availability & Fees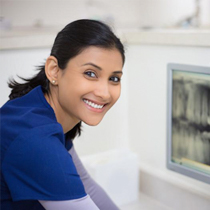 Delta Dental HMO and PPO plans work like most dental insurance in that you pay upfront for the discounts and coverage you receive throughout the year. Most individual plans hover around $50 per month, while a family of three can be covered for about $150 per month. In exchange for this amount, you will be eligible for up to $1,500 worth of care once you meet your deductible. This is known as your annual maximum.
Delta Dental coverage breaks down more or less like the following:
Preventive care is 100% covered. This includes two checkups and cleanings per year as well as one set of X-rays annually.
Restorative care is covered between 50% to 80%. Depending on the complexity of the service being performed, you can expect your dental insurance to cover a significant portion of the treatment. Examples include tooth colored fillings, root canals, extractions, and more.
Elective dental care is typically not covered by dental insurance. This includes cosmetic dentistry services and anything that is not necessary for restoring or maintaining your oral health.
Visiting an in-network Dental Dental dentist like us is wise because it helps to ensure that you receive your discounts on coverage right away. Rather than paying the full amount out of pocket and waiting on a reimbursement to come on the back end, your in-network dentist will simply ask for the amount that you owe at the time of your appointment. Yearly maximums and limits are often enforced, but an in-network dentist will always help you maximize your insurance benefits by making strategic decisions.
Meet Ashley and Marsela, Who Handle Insurance!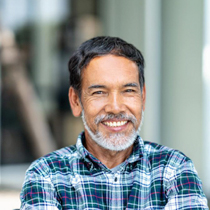 When you visit Ed Family Dental with Delta Dental insurance, you will discuss your coverage with our team members Ashley and Marsela. These two are experts in insurance coverage, and will be able to tell you important information like what your coverage includes, how much you have left toward your deductible/annual maximum, and how to go about stretching your benefits whenever possible. Questions about your Delta Dental insurance coverage? Don't hesitate to call us today!