MetLife Dental Insurance Dentist – Astoria, New York
MetLife Dental Benefits for Affordable Dentistry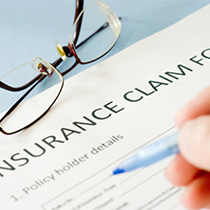 When asked why they avoid visiting the dentist, patients have a lot of reasons. Lack of time and dental phobia are high on the list, but the most common reply is cost. Concerns that they will be unable to pay for the fees associated with dental care keeps many patients from receiving the dentistry services they need. At ED Family Dental, we believe that every patient deserves to have the highest quality dental care at a price they can afford. Part of our commitment to providing affordable dentistry services is processing and filing dental insurance claims to maximize benefits and minimize out of pocket treatment costs. To offer the greatest possible percentage of treatment coverage, we are in-network with a number of dental insurance plans, including MetLife. When you call to schedule an appointment in our Astoria dentistry office, our knowledgeable team members will partner with you to maximize dental benefits. Let us know if you have coverage through MetLife or any other PPO dental insurance plan, and we'll be happy to review your policy, answer questions, and process your claims to ensure you receive the maximum coverage.
MetLife Dental Coverage & Availability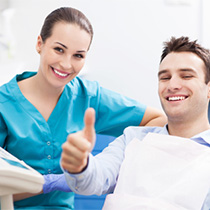 MetLife dental insurance plans are unique to the individual patient, and they'll fluctuate based on a number of plan elections, monthly premiums, and other factors. In order to provide accurate estimates of your out of pocket treatment costs, we'll start by reviewing your policy. Then, we'll provide you a specific outline of the out of pocket costs of your treatments. For the most part, MetLife dental benefit plans are focused on coverage for preventive dentistry services. The majority of preventive dental treatments, including checkups and teeth cleanings, are covered 80 to 100% by MetLife benefit plans. For minor restorative dentistry like fillings, you'll receive 70 to 80% coverage. More advanced restorative services like dental crowns and tooth replacement options are covered 50 to 70%.
Because we're in-network with MetLife, our team has agreed to the service fees set by your insurer, so you'll only need to worry about paying the out of pocket costs associated with your dental treatments. Out of network dentists may charge higher fees, but you'll need to pay our out of pocket percentage of costs as well as the difference in pricing. Typically, these additional fees are minimal, but when you choose an in-network dentist, you won't need to worry about any added expenses.
Meet Marsela & Ashley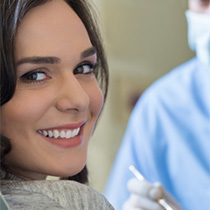 In our office, Marsela and Ashely are our resident dental insurance experts. They'll be happy to help you with all of your insurance-related questions. Their combined decades of dentistry experience mean that they can help patients receive the maximum benefits for all of their dentistry services. Please don't hesitate to ask about coverage while you're in the office or give us a call and ask for Marsela or Ashley. They'll be happy to help.