TMJ/TMD Therapy and Pain Relief in Astoria
Temporomandibular joint dysfunction (TMD) occurs when the joints connecting the jawbone to the skull are strained or damaged. This may occur for a number of reasons including excessive use and facial trauma. Whatever the cause, TMD can be extremely painful or significantly limit the movement of a patient's jaw. Eduart Shkurti, DDS has years of training and experience to offer accurate diagnosis and effective treatment for patients suffering from TMD. At ED Family Dental, we welcome patients from the Bronx and other Burroughs to contact our Astoria, NY dentist and team to schedule an appointment.
Diagnosis & Treatment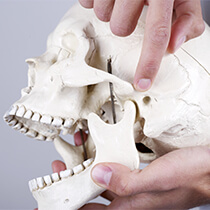 TMD has numerous causes, and the symptoms can be just as varied. We encourage patients to contact our team right away if they experience any of the following warning signs of TMJ dysfunction:
Jaw pain
Inability to fully open or close the mouth
Clicking or grinding sound when opening and closing the mouth
Chronic headache, earache, neck pain, or backache
These side effects of TMD may seem innocuous at first, but left untreated, this dysfunction may cause even the simplest activities like chewing or speaking to be painful or impossible. We offer a number of treatment options to help relieve TMJ pain and restore full, comfortable jaw function including joint stretching exercises and wearing an oral appliance while sleeping. If patients do not achieve the desired result, we may recommend occlusal adjustment.
Occlusal Adjustments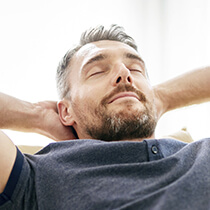 In more advanced cases of TMD, patients may need to adjust the position of their jaw. By achieving a more ideal alignment, the jaw may undergo less unconscious shifting to seek a comfortable position, and experience decreased strain during use. In most cases, we'll attempt minimally invasive treatment options prior to occlusal adjustment, but when necessary, we offer a variety of solutions. Depending on the severity of the occlusal misalignment, we may recommend orthodontic care, oral appliance therapy, or surgical treatments.