Dentures - Astoria, NY
Repair Your Smile
At ED Family Dental of Astoria, we work with our patients to develop and maintain healthy, beautiful smiles, but for those patients who have experienced serious oral health concerns or advanced tooth loss, we're here to help you repair your smile. If you're struggling with the loss of numerous teeth or a full row of teeth, call our team to schedule a tooth replacement consultation appointment today. We offer a wide range of restorative dentistry solutions, including partial and full dentures to renew oral health and function.
Who's a Good Candidate for Dentures?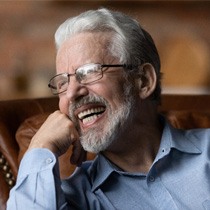 If you have lost several, most of, or all of your teeth, dentures could be the solution for you! During your consultation with us, we can discuss whether or not this is the ideal tooth replacement option to complete your smile. Even if you don't immediately make a good candidate, dentures could still be in your future. By working to restore the health of your gums and jawbone, they may be a viable option for you later on.
Effects of Missing Teeth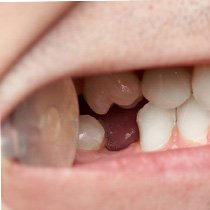 According to the American College of Prosthodontists, the most common causes of missing teeth included tooth decay, gum disease, and trauma, like an accident or injury. A variety of consequences can occur as a result of tooth loss. Here are just some of the most prominent:
Facial Sagging: When you don't have any teeth, your face's muscles aren't being supported like they should be. Your cheeks may appear sunken, and your lips wrinkled. This can leave you looking much older than you actually are.
Difficulty Speaking: If you're missing teeth, it can become more challenging to enunciate your words. This makes it harder for others to understand what you are saying.
Trouble Eating: When you can't chew your food thoroughly, you are leaving out items that contain essential vitamins and minerals needed to maintain good health.
Reduces Confidence: Having gaps in your smile decreases your self-confidence, therefore negatively impacting your work life and social life.
What Qualifies You for Dentures?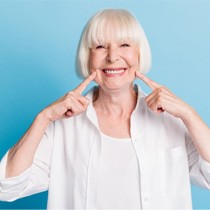 For those who have experienced significant tooth loss or lots of decay, and have sufficient, healthy gum tissue and jawbone, dentures may be a great option. Those who get dentures must also be committed to their dental hygiene routine and willing to properly care for their dentures.
The number of teeth that you are missing will determine which type of denture is ideal to meet the needs of your smile. Dentures tend to be more affordable than other tooth replacement methods, making them a great option for patients who are on a budget.
Alternative Tooth-Replacement Options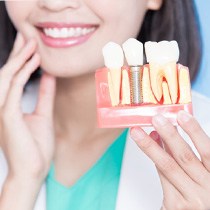 In addition to dentures, people who are missing teeth can look into these tooth replacement options:
Dental Bridges:Dental bridges are ideal for patients who are only missing one or a few teeth. They require healthy teeth surrounding the missing tooth or teeth to support the bridge.
Dental Implants: Because a titanium post is surgically inserted into the jawbone, patients must have a solid bone structure. This option is more costly than traditional dentures, but it's made to last much longer.
What are Partial Dentures?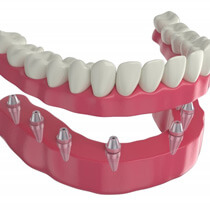 Partial dentures are advanced tooth replacement prosthetics used to restore a number of consecutive and nonconsecutive missing teeth. The partial denture is molded to fit between remaining teeth, and it's held in place with clasps that attach to healthy dental structures.
What are Full Dentures?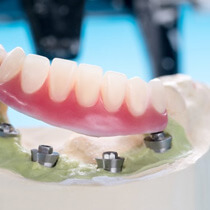 Full dentures are similarly crafted using a gum colored base material to support an entire row of replacement teeth. Since there are no remaining teeth to support the denture the base is molded to fit snuggly against the gums, creating suction that holds the prosthetic firmly in place.
Should I Consider Implant Dentures?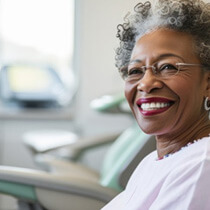 Patients who want to improve the stability and longevity of their partial or full denture should consider an implant supported restoration. Dental implants are small posts inserted into the gum line that mimic the lost tooth roots, recreating natural form and function. Because the implants provide the necessary stimulation to bone and soft tissue, patients maintain a healthy, youthful facial shape. Compared with traditional dentures that need to be replaced every seven to ten years, implant supported dentures will remain functional for two decades or longer with proper care.
Which Option is Right for Me?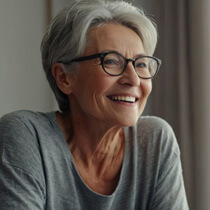 No treatment is right for every patient, so our team will partner with you to make the best choice. During a tooth replacement consultation, we'll evaluate your current oral and overall health, review your history, and help you to choose the right restoration option to renew your smile's health and function.
Benefits of Dentures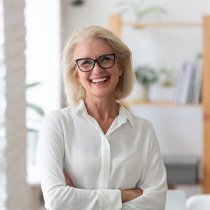 When it comes to determining if dentures are the appropriate method of tooth replacement for you, it's important that you review the many great benefits that these prosthetics offer. With countless individuals living with full, complete smiles, the advantages extend far beyond aesthetics but also allow for a positive impact on your mental, emotional, and overall health as well. Discover what you can expect when choosing dentures to replace your missing teeth.
Psychological Benefits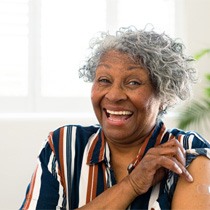 Regaining confidence can be difficult when living without a full set of teeth. Over time, it can become a debilitating factor in your ability to perform well at work and maintain friendships. However, dentures can serve as a catalyst for change. By replacing your missing teeth in Astoria with these prosthetics, you'll not only notice an immediate improvement in your mental health because of what you see in the mirror, but you'll notice how they allow you to embrace aspects of life you previously tried to hide from. Not only will you feel more comfortable once your dentures are in place, but you'll feel more eager to smile when surrounded by others.
Clear Enunciation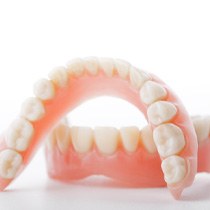 Only when you live without a full set of teeth can you fully understand the struggles that can develop when trying to speak. Not only does it become difficult to say certain words or phrases, but it can be embarrassing as well. Once you're equipped with dentures, though, you'll discover that you speak more clearly. While there is a short adjustment phase that requires your lips, tongue, and cheeks to become accustomed to these new prosthetics, you can expect to speak like normal in no time.
Improves Nutrition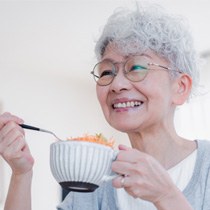 How you eat isn't something you normally think about when all your teeth are in place. However, once you're missing even a few, attempting to consume certain foods can become a challenge. Harder fruits and vegetables and meat can cause you to miss out on valuable nutrients that are beneficial for your body and overall health. Over time, without treatment, you can become malnourished. But once you have dentures put into place, you'll feel more comfortable eating your favorite foods again. Not only will you enjoy your meals once again, but you'll receive the nutrients your body needs to remain strong and healthy year after year.
Preserves Oral Health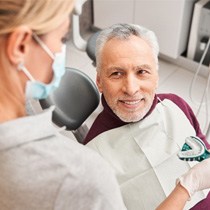 Problems can arise quickly if you are missing teeth. Not only can those that remain inside your mouth begin to shift out of alignment, but you become more susceptible to other oral health issues as well. With dentures, though, you can take back your smile and keep teeth where they need to be. Not only will this help you to avoid the potential for orthodontic treatment later on, but you'll also have a more even bite, which is essential to avoid further wear and tear on existing teeth.
Expands Opportunity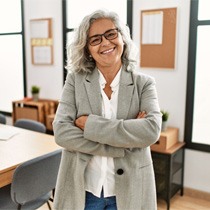 If you think your smile won't get you very far in the professional world, you'll be surprised to learn that it does help you to make a good first impression. When meeting with a potential employer, your teeth and gums can play a role in how they perceive you and your commitment level. Without a full set of teeth, they might assume you're not dedicated, nor do you care about your appearance. But with dentures firmly in place, they may view you as someone who cares and who puts in the effort to do something right. As a result, you may land a job, get a promotion, or maybe even meet someone new for the first time in many years.
How Dentures are Made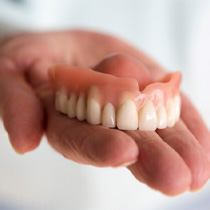 If you're getting dentures in Astoria, maybe you'd like to know how they're made. It's a fair desire – you'll be putting these teeth in your mouth, after all. That said, learning the facts can be easier said than done. Fortunately, Ed Family Dental has you covered: here is a summary of dentures' parts and how technicians make and combine them. By reading it, you'll understand what went into your prosthetic pearly whites. Without further ado, keep reading to learn how dentures come to be!
What are Dentures Made Of?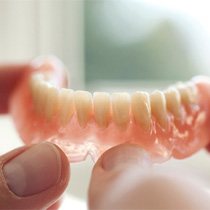 All dentures have two basic parts: the base and the artificial teeth. Each one is crucial for the final restorations to work correctly. To get a better sense of them, consider their features below:
Denture Base – A denture's base supports its artificial teeth. As such, it's usually colored pink to ensure it blends with a patient's gum tissues. A base can be made from various materials, but labs pick the substance based on the denture type needed.
Artificial Teeth – Per their name, artificial teeth are a denture's tooth-replacing portions. Labs often make them from resin or porcelain to ensure lifelike results.
The Denture Creation Process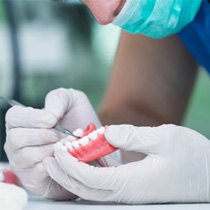 Each and every denture is custom-made for a patient's mouth. Consequently, making one involves a multi-step process. Here's a brief look, then, at what those steps are:
Step 1 : The dentist takes an impression of your upper and lower gums. From there, the resulting model is sent to a lab to help create the dentures.
Step 2 : Once crafted, the lab sends the wax dentures to the dentist/prosthodontist for a fitting. Assuming patient and dentist approval, the restorations are returned to the lab for completion.
Step 4 : A technician boils the dentures to remove their wax portions. They then place the appliance in a flask to pour plaster. Subsequently, the flask is placed in hot water to melt the dentures.
Step 5 : The lab worker makes holes in the artificial teeth so new material can attach. A liquid separator is also added to the plaster layer to prevent the acrylic from sticking. The same acrylic is then injected into the flask to replace the wax.
Step 6 : The worker removes the plaster to reveal the prosthetics. Later, they place the dentures in an ultrasonic bath to remove leftover plaster.
Step 7 : After cutting away excess acrylic, the technical polishes the restorations
Step 8 : The patient returns to the office for fitting and final adjustments.
Adjusting to Your New Dentures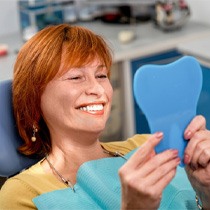 You'll likely feel some discomfort when first wearing dentures. Still, there's no reason to worry or panic – these aches are normal. With time, you'll adjust to your new restorations until they feel like your natural teeth.
If necessary, it's also possible to speed up the adjustment. One approach is eating soft foods, which won't cause soreness from chewing. Strengthening your facial muscles and trying dental adhesives are also solid ideas.
Whatever approach you take, make sure to be cautious. You may need to visit our office if your denture aches persist. In that case, the appliance may need to be altered.
Understanding the Cost of Dentures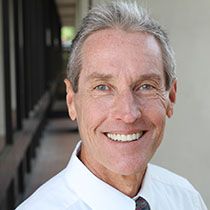 How much are your new teeth going to cost? As with any dental service, it's important to realize that with dentures, you get what you pay for. We'll base our recommendations on what your smile needs, and we'll go over your options for cutting down on the price of your prosthetic as much as possible. Below are the basics you'll need to know.
Factors that Affect the Cost of Dentures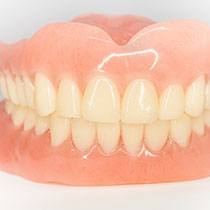 Before we can figure out the price of your dentures, we need to answer several questions. For starters, what sort of preparation will be required? Will teeth need to be extracted? Is a bone graft needed to strengthen the jawbone? These additional treatments, if needed, will contribute to the final cost. Then there's the matter of materials. What will the base (the gum-colored part of the denture) be made out of? What about the replacement teeth? Cheap materials are rarely the best choice, as they typically result in subpar dentures that won't last very long; it's generally better to pay more for a quality product that will let you enjoy your money's worth.
Are Implant Dentures More Expensive?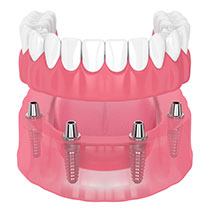 Yes, implant dentures definitely carry a higher cost than traditional dentures. However, this too falls under the "you get what you pay for" mindset. With implants, you never have to worry about dentures slipping, and you don't have to take them out to clean them. You will be able to eat what you want, and you can speak with confidence without worrying that a sudden slip will cause you to slur or mutter your words.
Does Dental Insurance Cover Dentures?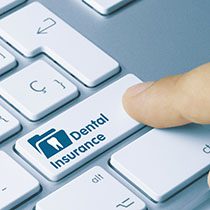 Dentures are commonly covered under dental insurance, due to the important role they play in helping people who have suffered from extensive tooth loss restore their oral functions. Normally coverage is around 50% since dentures are considered a major procedure by most insurance companies. This will not necessarily be the case for all insurance companies, though, so you should check with your carrier first. Our team members can work with you to confirm your benefits, and they can even handle the process of filing paperwork for you. Our practice accepts most major PPO and HMO insurance plans, many of whom we are in-network with.
Other Options for Making Dentures Affordable
If you do not have insurance, then you can at least break up the cost of dentures so that they're more affordable. Talk to our team about applying for a CareCredit plan. CareCredit is a third-party financier that helps people pay for medical and dental care with their low to no interest payment plans. You can pick a plan that's best suited to your personal budget, then pay in comfortable installments. You can go to the CareCredit website to apply right now, but you can also get in touch with our office to go over your financing options.
Dentures Aftercare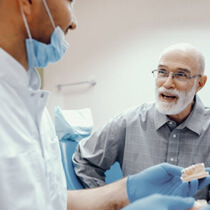 Dentures are a life-changing solution to missing teeth. However, even if you don't have any natural teeth left, that doesn't mean you can stop going to the dentist. Regular dental visits are important for a variety of different reasons. Your dentist will continue to monitor any existing teeth and gum tissue. They will also keep an eye out for abnormalities that could indicate oral cancer. When you have dentures, it is very difficult to notice these changes in your mouth on your own. Early detection from your dentist is crucial when it comes to making a full recovery.
Removeable Dentures
Remove After Eating
After each of your meals, you should remove and rinse off your dentures to prevent the buildup of food debris and plaque. Don't use hot water when rinsing your dentures because this can warp the denture material and cause them not to fit.
Clean Your Restoration
Take out your dentures so you can clean them thoroughly. Using a soft-bristled toothbrush and a small amount of unscented hand soap, mild dish soap, or denture cleanser, gently brush your dentures. You shouldn't use regular toothpaste, as dentures aren't made to stand up to abrasive products. If you aren't going to put your dentures back in right away, place them in a container of water or denture-cleansing solution so they don't dry out and lose their shape.
Keep Your Dentures Safe
When you clean your dentures, you may want to place a towel underneath just in case you accidentally drop them. This will reduce your probability of breaking them. Keep your dentures out of reach of small children and pets.
Remove When You Sleep
When you go to bed, take your dentures out first. Wearing dentures restricts the circulation in your gums, therefore leading to soft-tissue irritation. Sleeping with dentures has also been associated with a higher risk of pneumonia. When you sleep, keep your dentures in a denture-soaking solution to prevent them from drying out and permanently losing their shape.
Notice Changes
You should always be on the lookout for changes so you can address them with your dentist. This includes mouth sores, gum irritation, or signs of infection. If your dentures become damaged in any way, don't attempt to repair them on your own. You could end up damaging them worse. Instead, let us know what is going on. If you notice that your denture is shifting, clicking, or showing other signs of not fitting properly, give us a call.
All-on-4 Dentures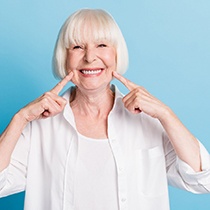 Taking care of All-on-4 dentures works a little bit differently. You should brush your dentures twice a day using a soft-bristled manual or electric toothbrush and non-abrasive toothpaste. Stay away from toothpaste that contains baking soda or other stain-removing agents. Floss your replacement teeth daily. You can find floss threaders to help you floss beneath your dentures. Investing in a water flosser is also a good way to keep your smile fresh. Another great step is to rinse your mouth with an antibacterial mouthwash to prevent the growth of tartar.
Denture FAQs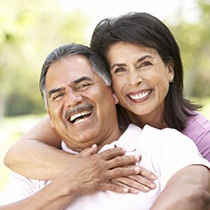 Do you want to know even more about partial, full, or implant-retained dentures in Astoria? For your convenience, we've gathered some of the most common questions we get about dentures, along with their answers, to help you find the information you may be looking for. If you're ready to repair your smile or don't see the answer you're looking for below, feel free to contact our Carrollton office and we'll be happy to help!
How Long Will My Dentures Last?
With the proper care and some occasional readjustments, a set of dentures typically lasts about five to seven years. Tooth loss causes the jawbone to gradually change shape over time. We'll be able to adjust your dentures to keep their close fit for several years, but eventually, they will need to be remade in order to keep up with your jawbone changes. Your dentures should always feel comfortable to wear, so if you begin to notice any jaw stiffness, gum soreness, or other unusual sensations, give us a call right away. We'll either adjust or replace them to help you get back to enjoying your beautiful, complete smile.
Can My Dentures Be Repaired If They Break?
Even after you get used to wearing your dentures, it's important that you're always mindful when handling them. Carelessly cleaning them or haphazardly taking them out of your mouth can easily lead to a set of damaged dentures. When you're removing or putting them back into your mouth, it's a good idea to lay a towel down on top of hard surfaces like your bathroom counter or sink. This way, if you accidentally drop them, they're much less likely to chip or break. If they do get damaged however, don't hesitate to contact us. After making your appointment, we'll give you some personalized steps to take next to keep you and your smile safe.
Can I Change the Look of My Dentures?
Dentures are designed to reliably retain their color, size, and shape for years. If you're planning on having your teeth whitened, we can match the hue of your new dentures to the new shade of your teeth after they've been brightened. If you decide you'd like to change the appearance of your dentures later, we'll be happy to talk to you. We may be able to bolster their appearance with a bleaching solution or we may work with you to design a new prosthetic that is more in line with your wishes.
Will My Dental Insurance Cover Dentures?
To see how much of your dentures will be covered by your insurance, you'll need to review the specifics of your policy. Feel free to bring your dental insurance documents with you when you come in for a consultation. Our talented team here at ED Family Dental has years of experience filing claims, maximizing benefits, and minimizing out-of-pocket expenses. We're also happy to offer flexible financing through CareCredit to make a full smile an achievable reality for everyone.
Can I Sleep with My Dentures?
Your dentist will instruct you to wear your dentures for 24 hours after receiving them, but then they must be removed every night. Dentures in Astoria will restrict blood circulation to your gums, which can lead to sores, irritation, and infections if your soft tissues aren't given a break. Your mouth is also home to oral bacteria that can damage your new set of teeth over time. Food residue and plaque can accumulate on your dentures, which can increase bacteria growth at night because your mouth is dark and moist. It's best to remove your dentures before going to bed. Clean them well and place them in an overnight soaking solution to kill any bacteria. Your soft tissues will have time to recuperate while you get the most from your investment.
Does an Upper Denture Always Cover the Palate?
If you have concerns about an upper denture diminishing your taste sensations or causing irritation to the roof of your mouth, you have multiple styles of prosthetics to choose from. Your denture dentist in Astoria will examine your mouth and learn more about your preferences to recommend which type of prosthetic may be right for you, like one with a horseshoe shape. It will look like a denture used for the lower arch, so it won't cover the palette.
Is a Broken Denture a Dental Emergency?
You can't go without your teeth. Therefore, a broken denture is a dental emergency. Don't wear a damaged denture. Instead, use an old one if possible. Never try to repair your denture with adhesives or glue because you can cause additional damage. Not to mention, they can contain ingredients that can cause allergic reactions or toxic chemicals. It's better to leave the mending for professionals. We will get you into the office quickly to perform the necessary repair or replacement to restore your beautiful, functional smile.
Do I Use Regular Toothpaste to Clean My Dentures?
Although your dentures will closely look and feel like real teeth, they can't be cleaned the same way. Abrasive dental products can scratch your dentures, which can cause them to look discolored. Food residue and plaque can get trapped in the small scratches, leading to unpleasant odors,and can weaken your dentures over time. It's better to use a soft-bristled toothbrush and a mild hand soap or dishwashing liquid to clean them. You can also purchase cleaning kits for dentures. With the right products and good oral hygiene, your dentures can last for many years before needing to be replaced.