Direct Bonding – Astoria, NY
Get a Flawless Smile with Cosmetic Bonding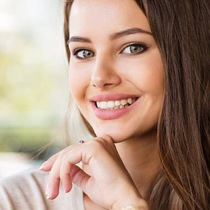 Do cosmetic imperfections with your teeth make you feel insecure about your appearance? You can get the smile of your dreams using a minimally invasive and convenient treatment. Direct bonding in Astoria is a simple procedure that provides a drastic improvement in the color, size, shape, and proportion of your teeth. At ED Family Dental, Dr. Eduart Shkurti will customize your new smile to reveal a new-found sense of confidence.
What is Direct Bonding?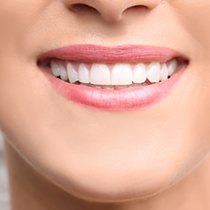 Direct bonding is also called cosmetic bonding. It is a simple treatment used to enhance the overall appearance of the teeth. Unlike other treatments, like veneers, it does not require you to permanently alter your teeth. Instead, a composite resin material is applied to them to cover their imperfections. The resin is customized to match the color of your enamel for natural-looking results.
How Can Direct Bonding Help Me?
Direct bonding is suitable to correct several issues that impact both the health and appearance of your teeth, such as: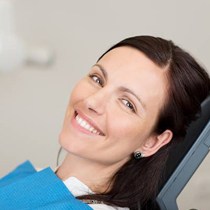 Tooth decay.
Chipped or cracked teeth.
Dark tooth discoloration or stains.
Abnormally shaped teeth.
Shorter than average teeth.
Close gaps between teeth.
Correct minor alignment concerns.
Protect exposed tooth roots.
What Can I Expect?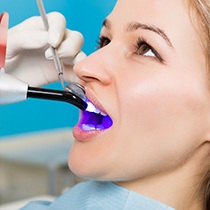 The process of enhancing your smile is quicker than that of veneers and less invasive. You first need a consultation with your cosmetic dentist in Astoria, Dr. Shkurti, to ensure you are a candidate. He creates a customized treatment plan, and you are scheduled for your procedure. You may need multiple appointments if more than one tooth is being treated.
First, your teeth are cleaned, and a week acid is placed on them to open the pores in your enamel. This is necessary to create a secure bond between your tooth and the resin. Dr. Shkurti uses a color guide to find the perfect shade for the resin. The putty-like substance is then placed on your teeth and sculpted into the desired shape. A blue light is used to quickly harden the material in a matter of minutes. To put the final touch on your new smile, Dr. Shkurti smooths and polishes your teeth.
On average, the process takes about 30 to 60 minutes per tooth. Your new smile can last an average of 5 to 10 years with the right aftercare.
Caring for Your Smile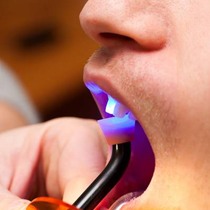 The composite material is strong, but it can discolor or break as time passes. It is best to brush your teeth twice a day using a soft-bristled toothbrush and floss every night to protect its longevity. Avoid anything that can cause stains, like smoking, coffee, or tea. It is also best to avoid using your teeth as tools or chewing on inedible objects. Do not forget to visit your dentist twice a year for a cleaning and checkup. If your bonding comes loose over time, Dr. Shkurti can easily restore your smile.
Improve Your Confidence Today!
If you do not love your teeth, you can get the dazzling results you want with direct bonding. Contact ED Family Dental today to schedule your consultation for a beautiful smile.