Dental Insurance – Astoria, NY
Cutting the Cost of Dental Care
We're always happy to learn that our patients have dental insurance! Whether you have benefits through your employer, or you purchased your policy yourself, please take advantage of it. Its strong focus on preventive care can help you avoid major dental problems and greatly reduce your out of pocket costs for more extensive procedures. At Ed Family Dental, we're experts at handling dental insurance, and we're eager to put our expertise to work to help you get the most out of your coverage.
How Dental Insurance Works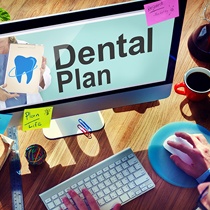 As long as you and/or your employer keeps up with your plan's required monthly premium, you can expect a significant amount of help with paying for your dental work. Here is a breakdown of the coverage rates that most plans provide:
Preventive care: 100% covered
Minor restorative care: 70% - 80% covered
Major restorative care: around 50% covered
Each insurance company has its own guidelines for which procedures fall into which of the above categories. For example, one policy may define a root canal as minor restorative care, while another might place it into the major restorative care category. You'll have to take a look at your policy to find out how it defines various treatments.
What Is the Difference Between Dental and Medical Insurance?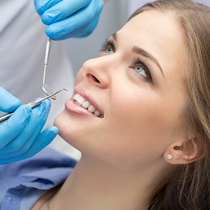 Dental insurance strongly encourages policyholders to keep up with their preventive care, which is why it usually completely covers the cost of cleanings and checkups. It also helps people to afford more extensive dental work, such as fillings, crowns, and perhaps even dental implants.
Medical insurance does not help with preventive dental care. However, it may cover some other types of dental work, including emergency procedures. For example, since some forms of oral infections and facial trauma are considered to be both medical and dental in nature, your medical insurance may help with these.
In-Network vs. Out of Network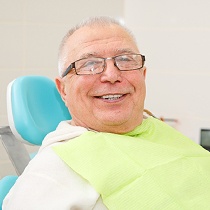 Regardless of whether our practice is in-network or out of network with your insurance provider, your dentist in Astoria will be happy to help you understand your policy and get the most out of your benefits.
In-Network Coverage
If a dentist is in-network with your insurance plan, it means they have a contract with your benefits provider to offer specific services at certain prices. It also means that your insurance will cover a greater percentage of the cost of those services. At Ed Family Dental, we're proud to be in-network with a number of major insurance plans, including:
Cigna PPO
Cigna HMO
Amerita PPO
United Concordia PPO
United Healthcare PPO
Pomco
Principal Financial
Ameriplan
Humana
Comp Benefits
Benecare Operating Engineer Local 825
Probenefits
Csea
32 BJ
Guardian Dental Network HMO/PPO
Careington AG-7
Careington HIP-7
Careington ES-126
Careington Care 500 Series Schedule 504
Careington CI-7
Careington CP-34
Empire Blue Cross Blue Shield PPO
Empire Blue Cross Blue Shield XPO
Empire Blue Cross Blue Shield FFS
Empire Blue Cross Blue Shield FEP
Empire Blue Cross Blue Shield PCN
Empire Blue Cross Blue Shield 3TN-100
Empire Blue Cross Blue Shield Anthem
Unicare 100 Series
Unicare 200 Series
Local 1199
DDS
DC37
UFT
GHI
Emblema Health
Seledent
Oxford
SIDS
Out of Network Coverage
Many insurance plans allow their policyholders to visit an out of your network dentist and still get a significant discount on their services. If we are not in your plan's network, don't hesitate to come to us! We may be able to file claims for you and provide you with the high-quality care you deserve at an affordable rate.