Aetna Dentist – Astoria, NY
Aetna Coverage Makes Dentistry More Affordable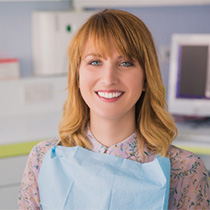 Do you have dental insurance? We hope so! Your coverage is an invaluable resource that helps you receive high-quality dental care at a cost that easily fits into your budget. Its strong focus on preventive services helps you maintain a healthy mouth year and year, and your policy is always there when you need restorative work. Because we love insurance so much, we are in-network with many major plans, including Aetna. Our team will be happy to help you navigate your coverage and keep your out of pocket costs to a minimum.
Aetna Coverage Availability & Fees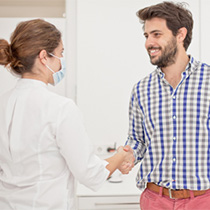 Aetna offers a few different types of insurance plans.
Their PPO plans allow you to visit any licensed dentist, even without a referral. However, your insurance policy will pay for a greater portion of your treatment at in-network dentists. For example, you may have to pay nothing out of pocket for preventive care at in-network practices. At out of network practices, you may end up having to pay 20 percent or so of the bill. Restorative work is generally covered at 50 to 80 percent at in-network practices.
PPO policies come with an annual maximum. That is the highest amount that Aetna will pay out for treatment within a given year. This maximum may be around $1,000, but it could be significantly higher for some plans.
Aetna's HMO plans, which the company often labels as "DMO (dental maintenance organization) plans," work a little differently. These polices require that you visit an in-network dentist. The primary benefit of an HMO plan is that deductibles and coinsurance payments are generally lower, resulting in the greatest savings possible for you. Your HMO plan may not even have an annual maximum. As your Aetna dentist in Astoria, we are in-network with both the company's PPO and HMO plans.
Our team is always happy to help patients understand all the fine print of their insurance policy and suggest strategies for maximizing your benefits. For example, if you need a major treatment whose cost exceeds the annual maximum of your PPO plan, we might be able to schedule the treatment across two calendar years. Doing so enables you to take advantage of two annual maximums rather than just one.
Meet Ashley and Marsela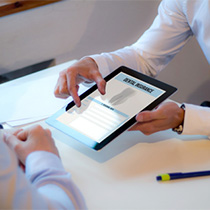 When you visit us for your appointment, either Ashley or Marsela will help you figure out your insurance, file claims for you, and more. Feel free to ask them any questions you have on how your coverage works or how you can get the most out of it. They're always eager to share their insights and contribute to your positive experience in our office.