Cost of Dental Implants – Astoria, NY
The Most Important Factors to Consider
It's rare for a dentist to ever provide specific prices for dental implants because most dentists who actually have experience placing them understand that every case is unique. At the end of the day, the most important thing you can do is get a consultation completed by an expert. This way, you know exactly what your needs are going into treatment. Regardless of these needs, Dr. Eduart Shkurti can reassure you that dental implants are well-worth investing in considering their many benefits. Call his office today to schedule your first consultation!
Types of Dental Implants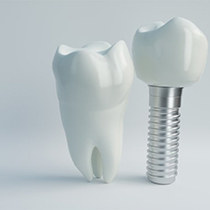 The human body is capable of accepting implants made from titanium because of its biocompatible properties. However, since every person's body reacts to materials in different ways, we'll make sure that you can safely receive the implant as well as confirm the number of implants you need to replace your missing teeth. It's clear why a single implant would cost less to place then four to six, which is typically the case if a patient wants to replace their current removable denture with an implant-retained version. This part of your implant treatment is determined during the detailed examination phase.
What are the Stages of Dental Implant Treatment?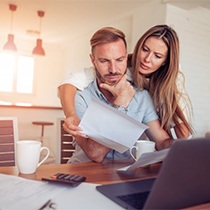 As mentioned, the first stage of dental implant treatment is a detailed consultation. After that, you have the surgical portion where the implant is placed inside of the jaw, the possible abutment portion (which acts as a foundation for the restoration), and the restorative phase where the implant(s) is/are covered with a new crown, bridge or denture. Each of these stages of treatment incur their own unique price, which is why it's so difficult to provide a specific cost for treatment without a detailed review. Furthermore, additional preparatory treatments like bone grafting and periodontal therapy might be needed to make dental implants viable.
Are Dental Implants Worth the Investment?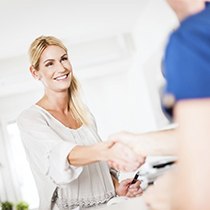 It's fair to say that dental implants are a significant investment for anyone to make. However, it's important to think of them as a long-term investment designed to last many years. Oftentimes, they have the ability to last the rest of the patient's life because of how they integrate with existing bone and gum tissue. Eating the foods you want feels natural because the implant is stimulating the jaw bone. Dentures and bridges only sit on top of the gums and jaw, so they won't offer this same level of feel. Plus, dental implants offer the best aesthetics possible because they help improve blood flow to your cheeks. This makes your skin more elastic and taught, preventing sagging and making you appear more like your actual age.
Does My Dental Insurance Cover Dental Implants?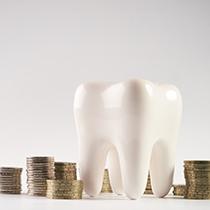 In most cases, dental insurance will not cover the actual placement of your dental implant. However, it is more likely to get coverage for treatments that make up the planning process. This includes initial consultations for implants as well as gum therapy to treat any periodontal issues you might have. It can also cover bone grafting, but this can vary from plan to plan. If needed, you can also break down your payments into monthly installments through CareCredit.