How Dental Implants Work – Astoria, NY
Investing Your Time in Replacement Teeth That Last for Decades
After hearing about dental implants in Astoria, many patients are curious about how the process works. It's true that the procedure takes place over the course of several months. Through multiple healing periods and appointments, your replacement teeth are able to have a sturdy and strong base to be secured to. Not to mention, because they can last for decades and naturally fuse with your jawbone, you won't have to worry about frequent visits to your implant dentist to have them readjusted, replaced, or repaired. At ED Family Dental, we take the time to understand each issue that our patients' face so we can provide them with a customized solution that flawlessly incorporates into their lifestyle.
Initial Dental Implant Consultation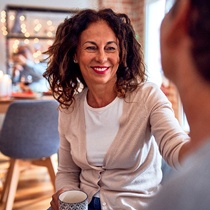 The first step of the dental implant procedure is the initial consultation. When you reach our office, you'll be greeted by one of our friendly dental professionals and taken back to a treatment room. Dr. Shkurti will meet you there to examine your teeth and gums and ask you a few questions about your expectations for the procedure. We will also take several images of your mouth and facial structure. This will help us determine whether you need any preparatory procedures before we can schedule the appointment for your surgery.
If you have a long list of questions about the procedure, how dental implants work in Astoria, or how they'll be able to benefit you, don't hesitate to bring them in! Dr. Shkurti will be more than happy to address any concerns you may have.
Dental Implant Surgery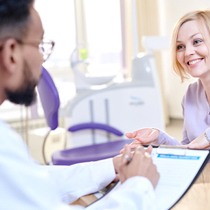 Once Dr. Shkurti has developed your customized timeline and you decide that dental implants are the right choice for you, we'll schedule your surgery. One great convenience about visiting us for your dental implant procedure is that we complete the entire process from start to finish. That way, you won't have to worry about travelling from specialist to specialist. You'll be able to rest assured that you will only receive the best quality of care from Dr. Shkurti himself. We'll place your implants by making small incisions in your gums. While you may experience some slight discomfort afterward, it's nothing that can't be managed with over-the-counter medications.
Dental Implant Osseointegration & Abutment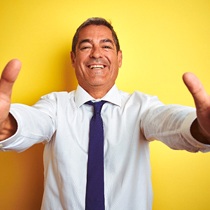 One of the most important parts of the dental implant process of Astoria is osseointegration. This is when your titanium posts naturally fuse with your jawbone, providing a strong, stable, and lasting base for your replacement teeth to be attached to. After your dental implant surgery, it will take several months for your gums to heal and the posts to integrate with your body. Once they have, Dr. Shkurti will call you back in to place your abutments. These are small metal connector pieces that hold your replacement teeth in place. Once your abutments are secured, we will take impressions of your mouth to make a model that will be used to craft your customized restorations.
Placement of Dental Implant Restorations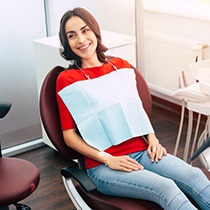 When we receive your bridge, crown, or denture, that will be attached to your implants, we'll call you back in for your final appointment. After securing and polishing your replacement teeth, you'll be able to enjoy your brand new, beautified smile that allows you to eat, speak, smile, and laugh with complete confidence.
If you're ready to receive your customized dental implant treatment timeline from Dr. Shkurti, don't hesitate to contact our office to schedule a consultation or request an appointment online. We're more than excited to restore the function and look of your mouth!