Teeth Whitening FAQs – Astoria, NY
Answers to Your Biggest Questions
Professional teeth whitening can deliver dazzling results that over-the-counter products just cannot match! If you are curious about how Dr. Shkurti can help you achieve the white smile of your dreams, you have come to the right place. Below are some of the most common questions and answers about teeth whitening in Astoria.
Is the Teeth Whitening Process Safe?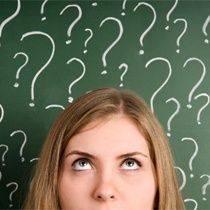 Teeth whitening at the hands of a cosmetic dentist in Astoria is an extremely safe and effective cosmetic treatment.
During in-office teeth whitening, Dr. Shkurti and our team at ED Family Dental will take special precautions to protect your gums from the bleaching agent and ensure your maximum comfort throughout the procedure.
If you opt for an at-home teeth whitening kit, we will walk you through exactly how to use your custom-fit trays to obtain the whiter smile that you desire.
Are There Any Side Effects?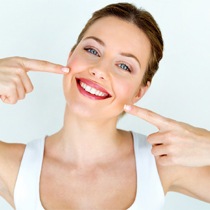 The most common side effects of professional teeth whitening include tooth sensitivity and mild irritation of the gums and other soft tissue inside the mouth.
Tooth sensitivity is more frequent during early stages of the bleaching treatment, while gum and tissue irritation is typically caused by an ill-fitting mouthpiece tray.
Both side effects are usually temporary and should disappear in 1 to 3 day after your treatment is complete.
Who is a Good Candidate?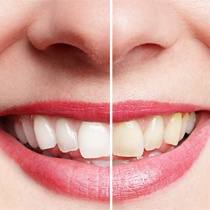 If you have generally good dental health but want a whiter, brighter smile, you are likely a good candidate for professional teeth whitening treatment.
Keep in mind, however, that while teeth whitening can remove most exterior stains from teeth, the treatment may not be effective for teeth whose inner layer is discolored.
At your initial consultation, Dr. Shkurti will evaluate your smile and determine if your teeth can be successfully whitened.
How Long Will My Teeth Stay White?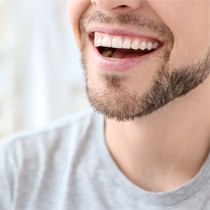 While both in-office teeth whitening with the Pola Whitening system and at-home teeth whitening kits can deliver dazzling results, no whitening treatment is permanent.
The length of time you can count on your new whiter smile to stick around will depend in part on you and your dental habits. To keep your smile looking fresh, avoid dark foods and drinks that can contribute to staining, such as black coffee and pasta dishes with red sauce. Moreover, be sure to visit us for a professional cleaning and dental exam twice per year.
If you take these steps to preserve your teeth whitening results, you can expect your brighter smile to last 1 to 2 years.
Will the Treatment Whiten My Artificial Teeth?
Artificial teeth such as crowns, bridges and dentures typically are more stain resistant than natural teeth. However, they can still accumulate plaque and some stains over time.
Teeth whitening treatment is designed to brighten natural teeth, not false teeth. However, it can clean and restore replacement teeth back to their original color.