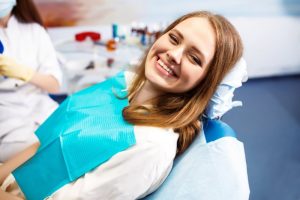 Is your severe toothache distracting you from your work? You're not sure whether it'll go away, or the discomfort is there to stay, so you're hesitant to schedule an appointment with your dentist. A variety of oral problems could be causing your pain, so visiting a professional for an examination is the best way to find out how serious it is. Leaving dental decay and infections untreated can cause huge issues later on. Your dentist may recommend getting a root canal in Astoria before it's too late. Read on to learn what could be causing your pain and how root canal therapy could save your tooth.
What Could Be Causing Your Toothache?
If you're experiencing a severe toothache or oral pain, it's always best to contact your dentist in Astoria in case it's an issue that needs immediate treatment. Your pain could be caused by a variety of different problems including:
Dental decay
Abscessed tooth
Cracked or chipped tooth
Trauma
Grinding and clenching
Lost filling
Infected gums
When certain oral problems are left untreated, it can result in you needing a more invasive procedure down the road, so it's best to seek professional help immediately. However, it may be tempting to put it off for a bit if you're not sure if it's a big deal or not.
When Should You Visit Your Dentist?
If you're worried about making a big deal out of nothing and holding off visiting your dentist until the last minute, don't be! Here are some signs that you should seek help from your dentist to help reduce the impact your toothache has on your oral health:
Your toothache has lasted longer than 2 days.
Your toothache is severe.
You have a fever, chills, or pain when you open your mouth.
Your dentist will identify and treat your problem before it can potentially cause you to lose a tooth or spread to other parts of your mouth.
What Are Some Possible Treatment Options?
When you visit your dental professional for your toothache, they'll ask you about your pain, when it started, how much it hurts, and where it's located. This will help them narrow down the potential causes and establish treatment options. There are a couple of main treatments that your dentist could suggest to help ease your pain:
Root Canal – If your toothache is caught early enough and is caused by infection, your dentist will remove the infected pulp in your tooth to prevent further decay and save the rest of your mouth. This procedure will also help prevent bacteria from causing further damage.
Tooth Extraction – If you wait too long and your tooth is damaged beyond repair, your dentist may recommend extracting your tooth to keep the infection from spreading to your other teeth.
For fast pain relief and to fortify your oral health, it's best to seek treatment sooner rather than later. Although a root canal can sound scary, it can actually save you from tooth loss and restore the look and function of your teeth. Don't let your severe toothache linger for too long, because you never know what could be causing it!
About the Author
Dr. Eduart Shkurti has been giving his patients healthy and improved smiles for over a decade. He looks forward to establishing long-lasting relationships with his patients and providing them the individualized treatment that is best for their oral health. He is also an active member of multiple professional organizations. For questions or to schedule an appointment, visit his website or contact 718-806-1662.