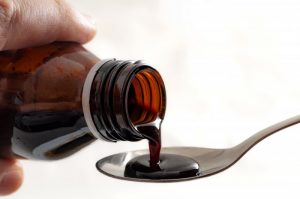 Although COVID-19 can cause a variety of symptoms in different people, the most common ones could harm your dental health. If you've tested positive for the virus or believe you may have it, you can protect your teeth and gums by learning how certain symptoms, including coughing, can impact your mouth. Read on to learn more about COVID-19 and how your emergency dentist in Astoria may be able to help.
Symptoms of COVID-19
COVID-19 has been seen to cause a variety of symptoms depending on how patients' unique bodies interact with the virus. However, the World Health Organization has confirmed that the most common signs medical professionals are seeing are fever, fatigue, and dry cough. These are typically the more mild and early symptoms that patients will experience, and about 80 percent of people are able to recover without needing any type of special treatment.
WHO has also confirmed that around one out of every six people who becomes infected and severely ill. Elderly people and those who have underlying medical problems are among the most at-risk communities. WHO also recommends that patients who notice that they have a fever, cough, and have difficulty breathing should immediately seek medical attention. Just be sure to contact your local ER or doctor before showing up to their facilities to allow them to administer protection to their patients and staff.
COVID-19 & Your Oral Health
For patients who experience the more mild symptoms of a dry cough and fever, they'll likely take medicine to help curb the effects and make them more comfortable. Unfortunately, cough medication contains a variety of ingredients that can harm your teeth and gums. Some of these include:
Sugars: Cough syrups and drops typically contain added sugars and sweeteners to help cover up the bitter taste of the medicine itself. This substance can attach to your teeth and provide an oral buffet for harmful bacteria to feed from. As they consume sugar, they release two types of waste in the form of toxins and acid that can result in the development of gum disease and cavities.
Alcohol: Cough medication is also known to contain small amounts of alcohol, which can cause dry mouth. Unfortunately, this side-effect, which can become worse with illness, results in to accumulation of acids in the mouth that result in enamel erosion and tooth decay.
Protective Measures For Your Smile
While you're self-isolating and experiencing mild COVID-19 symptoms, be sure to keep up with your dental hygiene and substitute sugar-free cough medication to prevent any damage to your teeth and gums. If you do notice dental sensitivity develop or visible decay, don't hesitate to contact your emergency dentist in Astoria for guidance and help. They'll conduct an over-the-phone screening to help decide which facilities will be best for you to receive treatment in.
About the Author
Dr. Eduart Shkurti has decades of experience providing high-quality emergency dental care to his patients. During these times, he's also taking precautionary measures and following the CDC guidelines to make sure that his urgent care patients and staff remain safe. He has advanced experience providing a variety of dental treatments and solving complex emergency situations. For questions or to schedule an urgent appointment, visit ED Family Dentistry's website or call 718-806-1662.