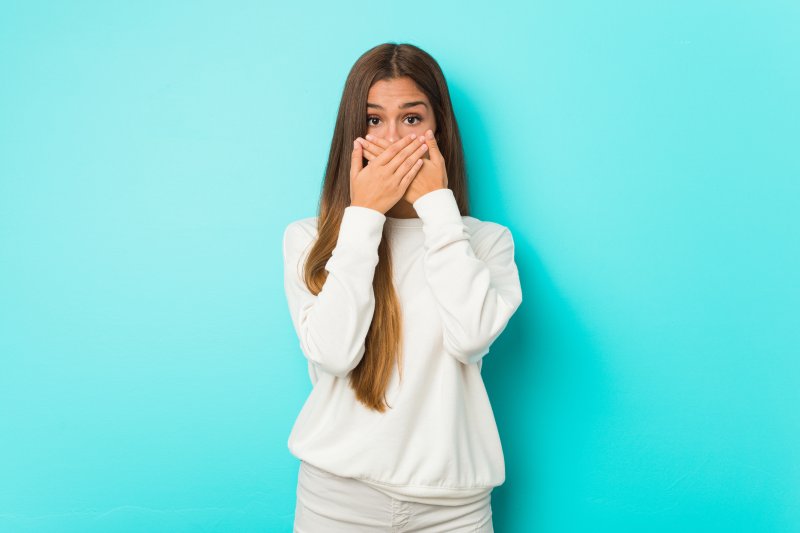 Did you know that 48% of people have untagged themselves from a photo on Facebook due to insecurities stemming from their teeth? Decades prior, teeth-straightening solutions required metal brackets and pesky wires. Fortunately, patients today can opt for virtually undetectable treatment options like Invisalign in Astoria. However, mail-in clear aligner companies are making money by marketing themselves as a safe, reliable treatment option (without sharing the hundreds of lawsuits that say otherwise). To protect your smile and overall oral health, read on for the three dangers of using these products. 
#1. No Comprehensive Exam Before Treatment
Aligners can be life-changing for patients whose smile or bite is negatively impacted by their misaligned teeth. However, they aren't for everyone. For example, patients who require complex treatment or have dental issues like tooth decay and gum disease are not a suitable fit. That is why orthodontists always conduct an initial exam! Unfortunately, mail-in options completely bypass this step, which is extremely risky.
#2. No Professional Supervision
When a licensed orthodontist is supervising your treatment, they require routine appointments to measure your progress and ensure your teeth are moving safely. However, if they notice any red flags or your timeline needs to be modified, they can adjust your treatment plan to ensure you get the beautiful, long-lasting results you deserve. However, the same cannot be said for mail-in options. If your teeth move slower or faster than anticipated, you develop gum disease, or your teeth become loose, your smile and bite can be significantly damaged. So, to save your teeth and your wallet, always start with professional treatment!
#3. The ADA Does Not Recommend Them
For years, the American Dental Association has rigorously tested everything from dental tools to new procedures before introducing them to the public. In fact, their Seal of Acceptance Program helps people across the U.S. determine which products are safe to use. However, mail-in aligners are not eligible for this gold standard. Plus, the ADA and the American Association of Orthodontists have actively spoken out against them!
When the thought of ordering mail-in braces becomes tempting, it is important to remember that braces are an orthodontic treatment, not just a product. So, always use a professional when it comes to upgrading your smile!
About the Author
Since attending the prestigious University of Southern California for his Doctor of Dental Surgery, Dr. Eduart Shkurti has spent the last 10+ years helping his patients achieve beautiful smiles and pristine oral health. Whether you are interested in porcelain veneers, tooth-colored fillings, or clear aligners in Astoria, Dr. Shkurti can help you with high-quality care and the patient-centered approach he is known for. If you would like to upgrade your smile, don't hesitate to visit his website or give him a call at 718-806-1662.