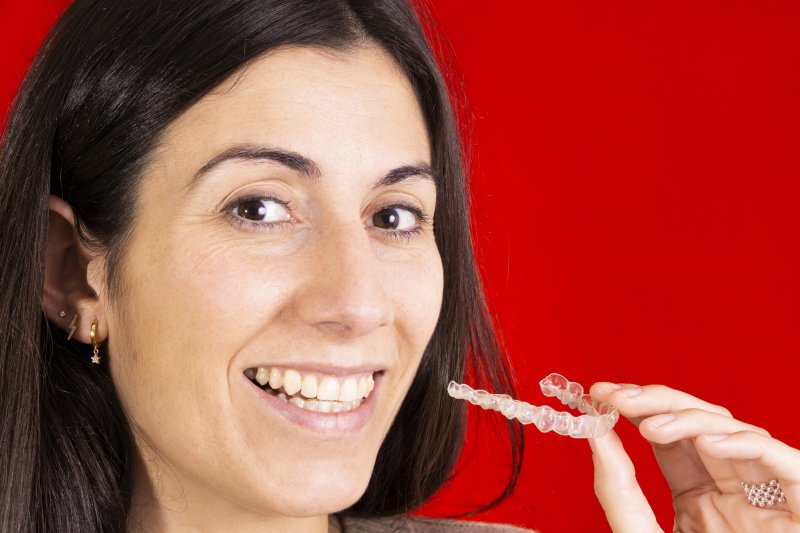 With modern dental technology comes more options when straightening your teeth. Invisalign has all sorts of advantages over traditional metal braces and has become more popular in the past few years. It is great for patients who want to address their alignment issues but don't want to go through who knows how long with a mouth full of metal. Continue reading to learn more about how Invisalign in Astoria works, its advantages, and how it can affect patients who have already had braces in the past.
How Does Invisalign Work?
Invisalign uses custom-made clear aligners in order to straighten your smile. Patients switch out their aligners for a new set approximately every two weeks. They are designed to gently move the teeth into their new, permanent places. In order to see the best results, they must be worn at least 22 hours each day.
What Are the Benefits of Invisalign?
Here are just some of the many reasons why patients have been choosing Invisalign to straighten their smile:
Easy to Maintain: It is difficult to keep your smile clean when you have metal braces. Because clear aligners are removeable, it is much easier to brush and floss properly in order to keep your teeth clean. You don't need to work around brackets and wires in order to keep your smile in good shape.
Better Appearance: The most obvious advantage of Invisalign over traditional braces is how they look. When you have metal on the front surface of your teeth, everyone can see it. With Invisalign, no one will even know it's there. You can continue to smile for photos and talk to people without worrying about how you look.
Zero Eating Restrictions: One thing many people dread about getting braces is having to cut out their favorite foods. With Invisalign, this isn't an issue. Since the trays are removeable, you can eat whatever you'd like as long as you clean your teeth before putting them back in.
Comfortable: You can't straighten your teeth without experiencing a little bit of discomfort, but Invisalign uses less pressure than metal braces to move your teeth. This means less soreness overall.
Effective: Invisalign can fix many different alignment issues like overcrowding, underbites, overbites, crossbites, open bites, and gaps.
Can You Get Invisalign After Braces?
If you've already had braces and are wondering if Invisalign can help you get back to where you were, the answer is absolutely. Many people opt for Invisalign after braces in Astoria. It is never too late to continue working towards your dream smile. First, you will need to see your dentist to determine whether or not you're a good candidate for the treatment. There are some alignment issues that require metal braces. If your dentist deems that you are an ideal fit, you're good to go!
Even if you've already had orthodontic treatment in the past, that doesn't mean you are unable to continue working towards your smile goals. Ask your dentist if Invisalign is right for you.
About the Author
Dr. Eduart Shkurti earned his DDS from the prestigious University of Southern California and is an active member of the American Dental Association, the New York Dental Society, and the Astoria County Dental Society. You can find him performing all aspects of dentistry including Invisalign. For more information or to schedule an appointment, visit his website or call (718) 806-1662.