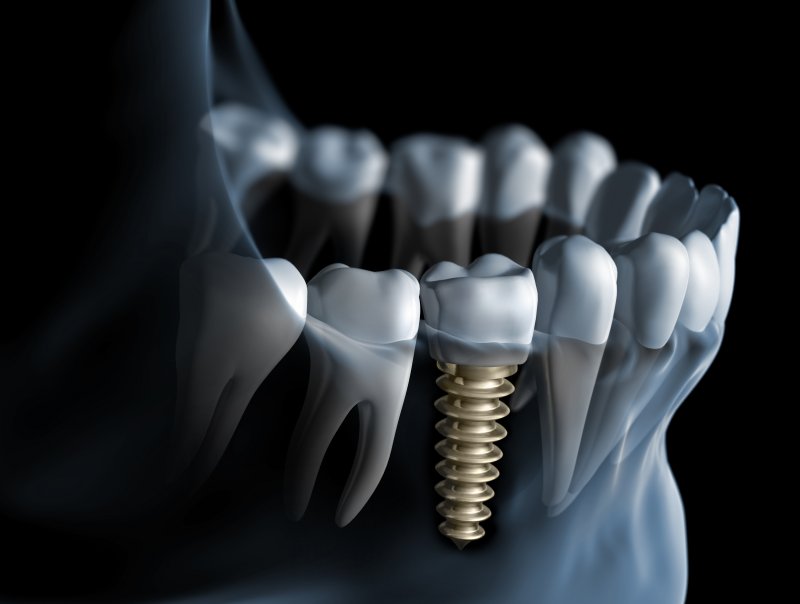 If you're one of the 178 million Americans who are missing at least one tooth, the good news is that you have several different options to restore your smile. Having gaps in your smile is not something that most people find cosmetically pleasing, and it can make it difficult to eat, speak, and smile with confidence. When choosing a tooth replacement option, there are a lot of things that you should consider, including how long it will last. Continue reading to learn more about the longevity of dental implants in Astoria and how you can increase their lifespan.
How Long Do Dental Implants Last in Astoria?
If you take care of your smile properly, your dental implants could last upwards of 25 years. However, this depends on several different factors:
Oral Hygiene
Implant Location
Skills of Your Dentist
General Lifestyle Choices
Out of all your different tooth replacement options, dental implants are the most long term because they are placed directly into the jawbone and fuse to it in a process known as "osseointegration." This allows for a stable foundation so your replacement tooth can thrive for many years to come.
How Can You Make Your Implants Last Longer?
In order to increase your dental implant lifespan in Astoria, you should take the following steps:
Don't Smoke: Smoking can discolor your natural teeth and contribute to all sorts of oral health conditions. When you smoke, you are limiting the blood supply to your gums, therefore putting yourself at risk for periodontal disease. This could cause you to experience a dental implant failure. It is especially important to refrain from smoking during the healing process.
Maintain Good Dental Hygiene: Even though your replacement tooth cannot experience decay, you shouldn't slack on your oral hygiene. You should still be brushing twice and flossing once every single day. Continue to see your dentist every six months for regular cleanings and checkups. This way, if there is an issue, it can be treated early on and pose less risk for your smile.
Control Bruxism: If you have bruxism, or teeth grinding, this is something that needs to be taken care of. Grinding your teeth when you have implants can loosen the cement that is holding them in place, therefore disrupting the healing process. Talk to your dentist about this issue so can come up with a solution together.
If you're looking for a long-term tooth replacement option, dental implants may be the solution that you are looking for. Ask your dentist if you would make a good candidate. You'll have your smile back in no time!
About the Author
Dr. Eduart Shkurti earned his DDS from the prestigious University of Southern California and is an active member of the American Dental Association, the New York Dental Society, and the Astoria County Dental Society. He offers dental implants as a tooth replacement option. For more information or to schedule a consultation, visit his website or call (718) 806-1662.