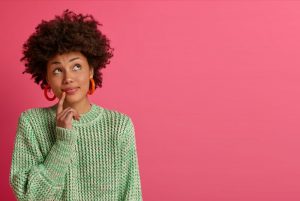 For the past few days, you've had a mild toothache. The pain hasn't been too difficult to manage, so you chose to take some over-the-counter medicine and ignore it. Then one night, you're in a deep sleep when a sharp, throbbing pain suddenly yanks you awake. Now, you're convinced you should go to the dentist, so you make an appointment that morning. By the time you get to the dental office, your toothache has stopped, but your dentist recommends a root canal. Why is this the case if your tooth feels fine? Here are a few reasons you may still need a root canal in Astoria when dental pain has stopped.
Dead Nerve
If you experience extreme sensitivity when consuming hot or cold food or drinks, your nerve could be dead or dying. Typically, as your dental nerve dies, you can experience anything from a mild to severe aching pain. This pain can be continuous or come in spurts. If the pain disappears altogether, it could mean the nerve has died. If your dying or dead tooth goes untreated, the bacteria from it can spread to your other teeth and jawbone and result in additional tooth or bone loss. A root canal allows your dentist to remove the infection and save your tooth rather than pulling it.
Infection
If an infection is at the root of your discomfort, tooth pain may disappear because your body has absorbed it. An infection could manifest itself as an abscess that forms on the side of or at the root of your tooth. But it can also develop into gum disease, a deep cavity, or move into your jawbone and result in bone loss. Root canal therapy is a good option because it will remove the diseased pulp from the root before infection can spread.
Decayed Filling
A decayed filling can cause tooth sensitivity and aching, due to holes exposing your dental nerve to air as you speak, breathe, or eat. It also gives bacteria and other microbes the ability to infect your dental pulp, your gums, and even your other teeth. This damage can weaken your tooth to a point that it prevents it from sufficiently supporting a crown or filling. Getting a root canal treatment can protect the dental nerve and save your tooth from extraction.
While you may be grateful that your toothache has pulled a disappearing act, your situation could be getting worse. Even minor dental pain should not be ignored. If you are dealing with any form of tooth pain in Astoria, visit your dentist as soon as possible.
About the Author
Dr. Eduart Shkurti founded ED Family Dental in 2013 with the goal of providing patients with high-quality dental care. He received his DDS in 2006 from the University of Southern California and is an active member of the American Dental Association, the New York Dental Society, and the Astoria County Dental Society. Dr. Shkurti is also a supporter of Doctors without Borders and he is fluent in both English and Albanian. He is highly skilled in all aspects of dentistry and attends continuing education classes in order to offer his patients modern techniques and services. If you want to learn more about root canals or need help with a toothache, contact his office at (718) 806-1662 or visit the website.