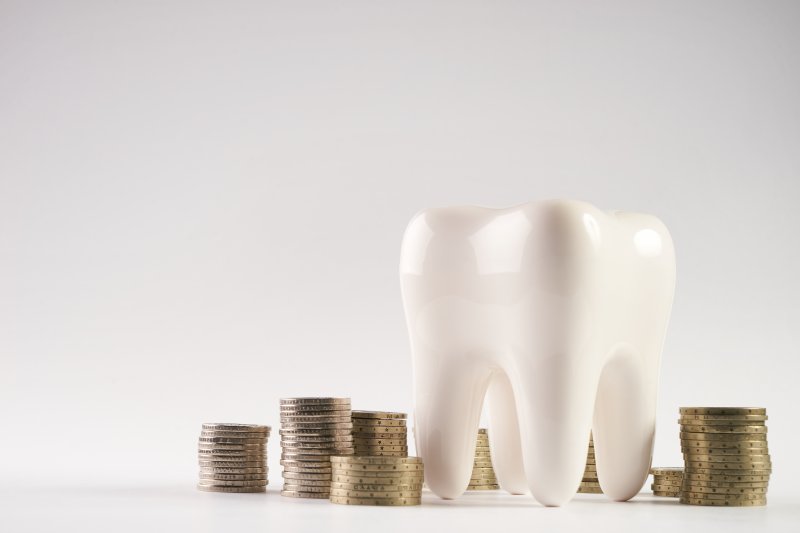 If you're at the point where you rely on dentures to eat and speak, your dentist might have already recommended dental implants to anchor them in place. However, when you see the cost of dental implants, you might have misgivings about the treatment. That's perfectly understandable, of course; having a healthy, dazzling smile is important, but so is managing your budget. However, before you make any kind of decision, it's important to ask: are dental implants worth the cost in Astoria?
How Much Will Implants Cost?
This depends largely on how many implants you need and what kind of restoration they'll support. If you're getting implants for dentures, then you'll likely need 4 to 6 individual posts, although the exact number will depend on the size of your mouth and which arch is missing. Bear in mind that getting implants for dentures will cost much less than if you get single implants to replace every tooth individually.
Other factors that can alter the cost of implant treatments include gum disease and bone loss in the jaw; these are issues that will need to be addressed via separate treatments before implant surgery can begin. Your dentist will go over these preparatory procedures – as well as other variables that need to be considered – while explaining the cost of dental implants in Astoria.
Are Dental Implants Worth the Cost?
There are many benefits associated with dental implants that make them a worthwhile investment, such as:
Improved comfort with teeth that always stay in place and feel completely natural.
An enhanced appearance where most people won't even realize that your teeth have been replaced.
Less difficulty while chewing even tough or sticky foods.
Improved self-esteem that comes with an attractive, stable smile.
The convenience of having new teeth that you can brush and floss normally.
How Do Implants Compare to Other Options?
It probably goes without saying that implant dentures will have a higher initial price point than traditional dentures. That said, implant restorations have been shown to save money over the long term. The key is in their longevity. While dentures need to be replaced every 10 years or so, dental implants can last for over 30 years. In fact, you can often keep the same implants for the rest of your life. That means you don't have to pay for replacements as frequently. Furthermore, implants keep the underlying jawbone healthy, and that can go a long way towards preventing oral health issues that would otherwise be expensive to treat.
Of course, whether or not implants are worth the extra cost or are even viable in your case will vary from patient to patient. Your dentist can discuss your options and help you figure out your best financial options during a consultation.
About the Author
Dr. Eduart Shkurti originally practiced dentistry in Albania before immigrating to the United States. Today he helps patients at ED Family Dental PC enjoy a comprehensive menu of quality dental services, including dental implants and other forms of tooth replacements. He travels several times a year to participate in dental conferences to learn more about the latest advancements in the field. To schedule an implant consultation with him, visit his website or call (718) 806-1662.