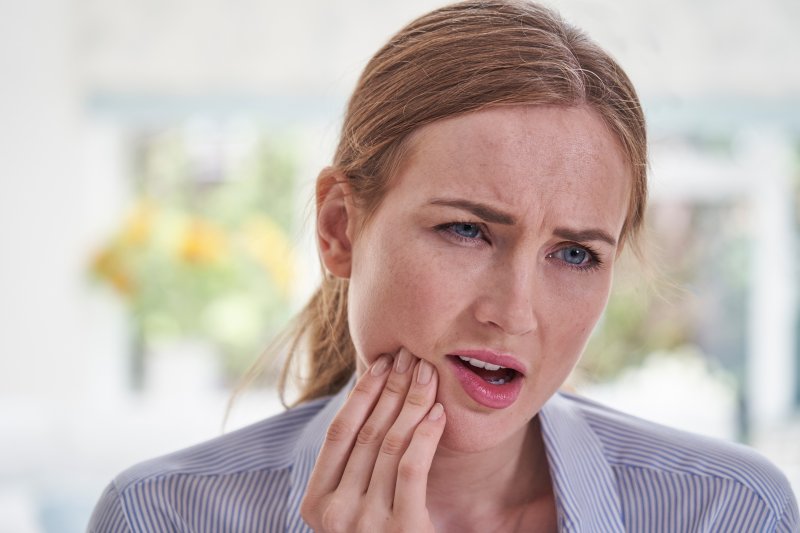 Without thinking, you touch your dental implant with your tongue and are surprised that it starts to wiggle. It appears that your dental implant has come loose – an alarming prospect to say the least. How did this happen, and what can you do to save your new tooth? Read on to learn more about what you can do about a loose dental implant in Astoria.
How Do Dental Implants Become Loose in the First Place?
It should be noted that dental implant failure is very rare, but when it does happen, there are several common factors that can often be identified as the cause:
Osseointegration Fails to Take Place: Osseointegration is the formation of a physical bond between the dental implants and the jawbone. If the body's healing processes are impaired, or if the implants suffers an excessive amount of pressure before healing is complete, osseointegration may not occur, leaving the implant loose.
Infection: When the gums have become infected, bacteria can gradually destroy the tissues supporting the implant, eventually compromising the bond between the post and the bone. Such infections are often the result of poor oral hygiene.
Overloading: When freshly placed implants are placed under too much pressure, it can interfere with osseointegration. This can occur if false teeth are attached to the implants too early.
Poorly Made Prosthetics: Sometimes the dental implant isn't even loose; it's actually just the prosthetic moving around because it wasn't properly designed.
What Can You Do If an Implant Comes Loose?
Call your dentist for an appointment as soon as you notice that your dental implants feel loose in Astoria. Be as detailed as possible so that they understand the urgency of the situation; having an appointment sooner rather than later could mean preventing implant failure.
A thorough examination will help your dentist narrow down the underlying cause of a loose dental implant. If it's merely the restoration that has come loose, it can be repaired or replaced. In the event that the problem lies with the dental implant itself, the next steps will depend on the nature and severity of the issue. For example, a bone graft might be needed to strengthen the jawbone, or you might require periodontal therapy for a gum infection. There's a chance that your dental implant will have to be removed while your dentist treats the problem; it can usually be placed again after your health has been restored.
It's often possible to salvage a loose dental implant, but it requires swift, decisive action. Even if you're not sure what the problem is, call your dentist immediately; when your smile is at risk, your motto should always be that it's better to be safe than sorry.
About the Author
Dr. Eduart Shkurti graduated from dental school at the University of Tirana in Albania, and he worked in private practice for nine years before immigrating to the United States. His experience allows him to perform all aspects of dentistry, and that includes dental implant placement. If you're having trouble with your dental implants, you can schedule an appointment with him at ED Family Dental via his website or by calling (718) 806-1662.