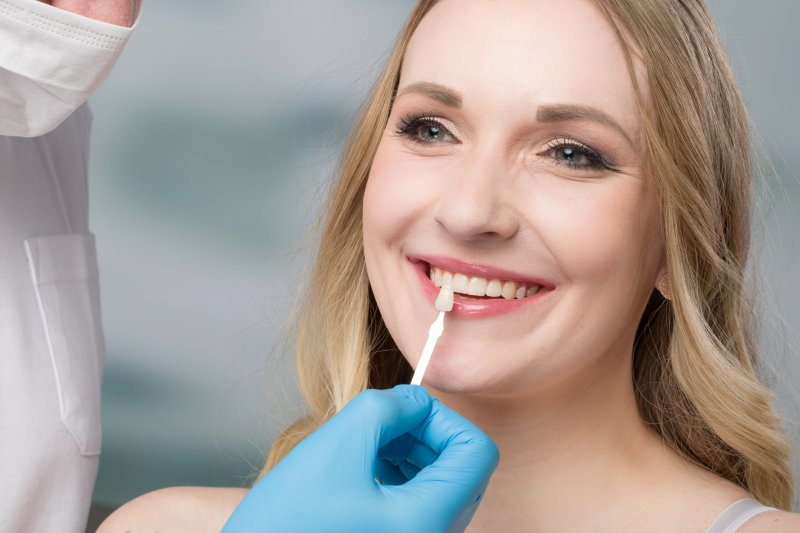 Veneers are an excellent way to improve your smile. They can cover up cosmetic issues like chips, cracks, gaps between teeth, minor misalignment issues, and stains. As useful and durable as veneers are, that doesn't mean that they're immune to damage. If your veneer fell off and you aren't sure what to do, check out these four tips that will help you protect your smile from further harm and get the situation under control until you can visit your dentist.
#1: Call Your Dentist
Losing a veneer can be stressful. Though your first inclination may be to panic, keep your cool and contact your dentist as soon as possible. Explain what happened in detail. This will allow them to determine what your next steps should be. Your dentist will then help you set up an appointment so you can come in to have it fixed. During this appointment, they will determine what caused the veneer to fall off in the first place. If your veneer fell off after hours, your dental office's voicemail may have instructions on what you should do next.
#2: Don't Glue the Veneer Back on Yourself
Once you've contacted your dentist, try to locate the veneer, and store it in a sandwich bag for safekeeping so you can bring it with you to your appointment. If you can't find it, your dentist will be able to replace the veneer with a new one. Do not attempt to glue the veneer back on yourself. Using products that aren't tooth-friendly like super glue will introduce potentially harmful chemicals into your mouth. Additionally, you may end up damaging your veneers, teeth, or gums. It's best to let your dentist reattach it during your appointment.
#3: Be Cautious
Until your dentist can reattach the veneer or get you a new one, be careful about what you eat and how you eat it. If possible, chew on the opposite side of your mouth to avoid discomfort. Additionally, don't eat or drink anything overly hot or cold as this can irritate the tooth.
#4: Use a Temporary Solution
Since veneers require the removal of a thin layer of tooth enamel, the teeth may feel a little rough against your tongue or cheeks. Apply dental wax to the tooth to the affected tooth to create a barrier between it and irritants.
Losing one of your veneers may be a bit anxiety-inducing, but it's nothing your dentist can't fix. With the above steps, you'll be able to protect your teeth from further harm and get back to having a bright, beautiful smile in no time!
About the Practice
If you're unsatisfied with the look of your smile, you don't have to settle. ED Family Dental offers durable, lifelike veneers to give your smile an upgrade and make you feel more comfortable and confident in the look of your pearly whites. Additionally, if one of your veneers fell off and you need to have it reattached, they can help you regain your gorgeous grin in no time. To schedule an appointment or for more information on what to do if your veneer fell off, call ED Family Dental at (718) 806-1662 or visit their website.