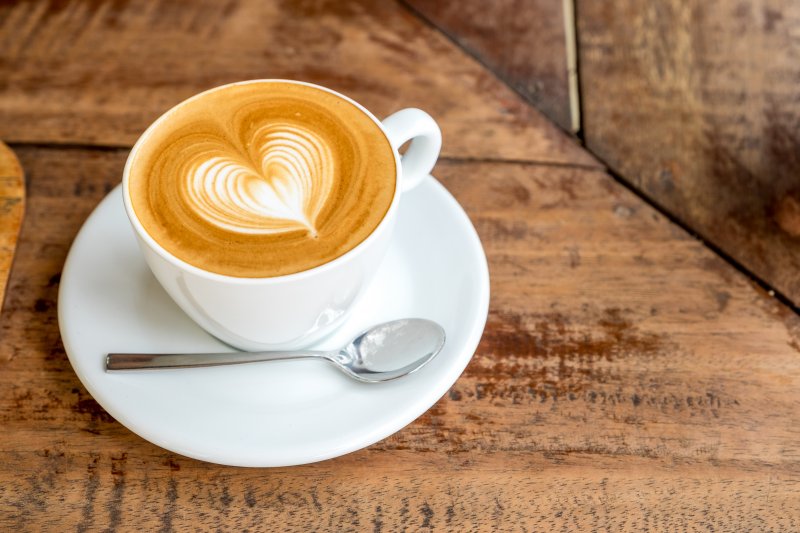 If you're a lover of coffee, then nothing beats a fresh morning brew to start off your day. You're likely to feel energized and ready to be as productive as ever! But if you've recently started your Invisalign process, drinking your favorite cup of joe could become problematic. Read on to learn why you should avoid drinking coffee while wearing Invisalign and how you could still enjoy it during your treatment.
The Risks of Drinking Coffee with Invisalign
The only thing you should consume while wearing your clear aligners is tap or bottled water. If you're undergoing the Invisalign process, then it's best to avoid coffee and any other dark beverages. Several issues that can occur involve:
Warped Trays: Coffee is usually served hot, and since Invisalign trays are made of heat-sensitive materials, it can cause them to be warped and damaged. This could interrupt your treatment in the long run.
Stains & Discoloration: Drinking anything other than water can cause stains to develop on your Invisalign trays, taking away the discreetness they were designed for. Additionally, your teeth will be more susceptible to discoloration because of coffee getting trapped between your teeth and aligners.
Heightened Risk of Decay: Coffee is already acidic, and many people add heavy amounts of cream and sugar in their cups. This can increase your risk of tooth decay if the sugary and acidic liquid settles underneath your trays.
Can You Still Enjoy Coffee During the Invisalign Process?
While there certainly are risks to drinking coffee when wearing Invisalign, it doesn't mean you can't still enjoy a cup of joe during the process! You'll just have to make some minor changes to your drinking habits. Whenever you want to eat or drink something, you'll want to remove and store your trays to avoid losing or damaging them. Once you've finished, you should brush your teeth and rinse off your aligners before wearing them again.
Drinking your coffee in 15-30 minutes can also help you put your trays back on sooner. Sipping it for an hour or two can end up extending the straightening process. Reducing or eliminating sugar and cream will reduce the risk of bacteria growth on your trays and cavities in your teeth.
With just a few adjustments, you'll be free to enjoy your morning brew of coffee while staying on track with your Invisalign treatment! And if you do have concerns along the way, you're dentist is always happy to help.
About the Author
Dr. Eduart Shkurti earned his dental doctorate from the University of Southern California School of Dental Medicine. He's a proud member of the American Dental Association, the New York Dental Society, and the Astoria County Dental Society. He offers numerous advanced dental treatments, including Invisalign to help you achieve your dream smile! If you want to know how to make the most of Invisalign, visit his website or call 718-806-1662.