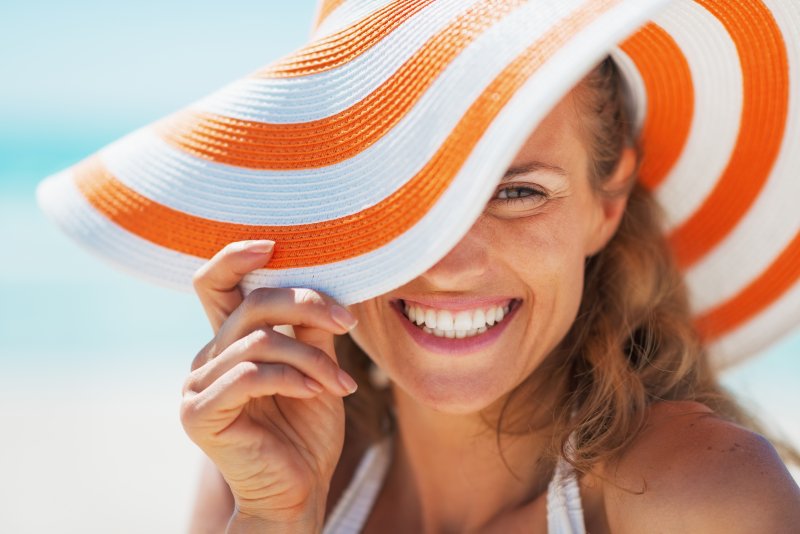 Summertime is almost here; are you ready for warmer weather, family vacations, and poolside shenanigans? As you're thinking about all the fun adventures you'll have this season, a trip to the dentist is probably the last thing on your mind—but it's certainly in your best interest to have a healthy smile before kicking things off! Keep reading to learn why scheduling a dental appointment this summer is a wise idea.
Summertime Is Convenient
You should be visiting the dentist every six months anyway for a regular checkup and cleaning; so why not schedule one of those biannual visits during the summer months? You'll likely have a large window to fit an appointment in—and since one appointment can sometimes turn into two, you'll also have plenty of time to schedule any necessary follow-ups.
This also gives your dentist plenty of time to start (and finish) any complex procedures. Sometimes you'll only need something quick and minor like a teeth cleaning; but things like fillings, implants, or Invisalign can sometimes be a bit of a process.
It's also a little tricky to schedule visits year-round if you or your family members have hectic schedules; but things tend to slow down during the summer. If you have kids who need checkups, you won't have to pull them out of school or skip baseball practice or band.
Long-Term Protection for Your Teeth
It gets pretty hot some places during summer—and you might find yourself very tempted to indulge in lots of different sugary sweets and beverages. Although things like sodas, sno-cones, and ice cream cones are tasty, refreshing, and perfect for cooling down, these items aren't good for your oral health! You should visit your dentist prior to enjoying some of these treats; they can check the status of your enamel to make sure your teeth are in good shape.
It's important to protect and preserve your mouth; but don't you also want to have a pretty smile for all those vacation photos? Seeing your dentist this summer will also ensure that you have a beautiful smile for the foreseeable future; the boost in confidence that this can provide is unparalleled!
Dental Emergencies Are a Bummer During Summer
Dental emergencies can happen when you least expect it, and they can certainly spoil your summertime fun. Scheduling a dentist appointment in advance will allow your dentist to carefully inspect your mouth and identify any potential problems. This greatly reduces the risk of something nasty developing without you realizing it. This also means that if something does happen to your mouth unexpectedly, you already have a dentist you can visit.
Good oral health is important throughout the entire year, but it could easily slip your mind during those fun summertime months. By seeing your dentist beforehand, you're giving your smile the chance to shine all summer long.
About the Practice
ED Family Dental proudly serves patients in the Astoria community. The practice is owned and operated by Dr. Eduart Shkurti, who received his dental doctorate from the University of Southern California School of Dental Medicine and is a member of many professional organizations including the American Dental Association, the New York Dental Society, and the Astoria County Dental Society. His practice proudly offers a wide range of dental services, and he would be happy to assist you with any questions or concerns that you might have. Feel free to reach out through his website or by phone: (718) 806-1662.