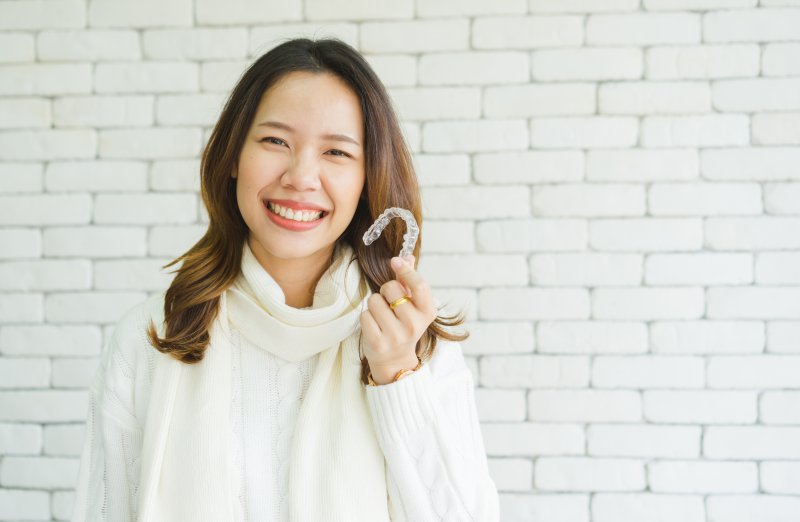 You're finally pursuing a prettier smile—how exciting! After talking with your dentist, you're slated to receive Invisalign, and brighter and straighter teeth are right around the corner. But you might not have a clue what to do prior to your treatment, and you'd like to know how you can prepare both you and your mouth. Here are a few tips to help you get ready.
Cut Back on The Snacks
Wearing your Invisalign trays for 22 hours a day doesn't leave much room for snacking, so it's not a bad idea to begin breaking that habit beforehand. Focus on eating three solid meals every day, with nutrient-rich fruits and vegetables, and plenty of lean protein, complex carbs, and healthy fats. Avoid excessive sugar and processed foods and try to eliminate late-night snacking just before bed—your teeth will thank you!
Brush After You Eat
Good oral hygiene is crucial for your Invisalign treatment's success, so be sure that if you aren't already, you're brushing your teeth after every meal. This is a simple yet important habit to establish, and it goes hand-in-hand with cutting back on snacking. If you focus on three square meals every day, you can easily remember to brush after each one. It also helps you become accustomed to brushing while you're out at a restaurant or after lunch at work.
Buy All the Necessary Supplies
Your dentist will be the one providing your Invisalign trays and accompanying storage case, but there are a few other things you'll want to buy. Other useful and sometimes essential items include a Pull Tool, which is a special device used to remove your aligners, as well as extra-strength Tylenol to help manage pain, and toothpaste for sensitive teeth. There are many store-bought products that can assist you with your treatment; it's just a matter of your individual needs.
Put Together a Dental Kit
In addition to acquiring all the necessary supplies, you'll need to put together a portable dental kit. This will allow you to take proper care of your teeth at all times during your treatment. Keep a small toothbrush, toothpaste, dental floss, mouthwash, and other essentials inside of the kit and don't hesitate to use them often!
Get Your Wallet Ready
Invisalign is a major investment, but you're investing in both your oral health and your confidence; a nice smile can take you places! That said, figure out the financial implications beforehand to avoid unnecessary stress during treatment. There is a lot of flexibility when it comes to payment options, and between your insurance plan and the payment options your dentist might offer, finding a financial solution should be manageable.
Invisalign can change your life and your smile for the better; but establishing and practicing good habits beforehand will go a very long way towards ensuring that your treatment goes smoothly.
About the Author
Dr. Eduart Shkurti and his awesome team at ED Family Dental have proudly served families and patients in the Astoria area for several years. Dr. Shkurti received his DDS from the University of Southern California School of Dental Medicine and remains very active in the dental community, maintaining membership in many professional organizations such as the American Dental Association, the New York Dental Society, and the Astoria County Dental Society. His practice offers a wide variety of services including Invisalign. Feel free to schedule an appointment through his website or by phone: (718) 806-1662.