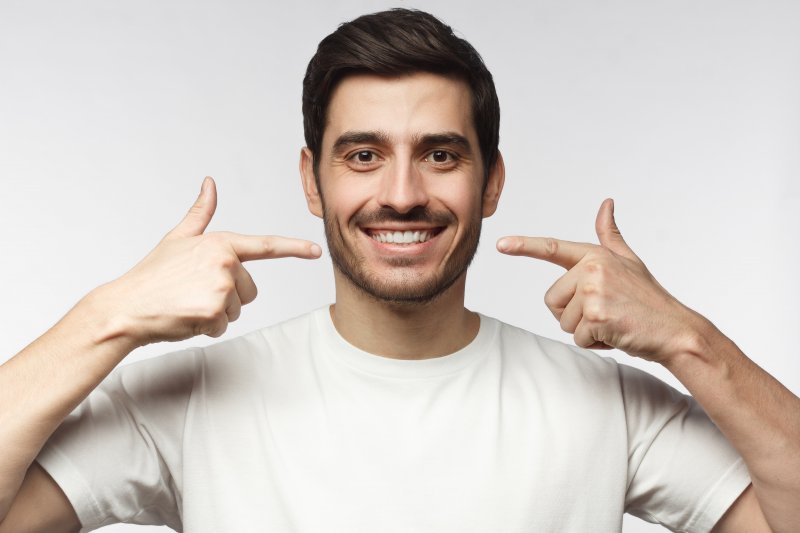 Are you missing one or multiple pearly whites? The most effective and popular way to replace them is with dental implants. By anchoring your restorations directly to your jawbone, you can preserve your smile and facial shape for many years to come. However, you may not see a flat fee for this treatment, as every person's dental needs are different. Read on to learn four factors that can affect dental implant cost!
#1: Location of Your Pearly Whites
The spacing and placement of your teeth are important to consider when restoring your smile. Your dentist will want to ensure your pearly whites are safe from overcrowding and unnecessary pressure when biting down. For this reason, your front teeth will likely be more expensive to replace, as it can be more challenging to match the correct angle of your jawline for a seamless restoration.
#2: The Number of Teeth Needing Replacement
The more missing teeth that need to be rebuilt, the higher your treatment cost. If you've lost multiple pearly whites, then you might consider alternatives like full or partial dentures depending on your budget. Be sure to visit your dentist before committing to any procedure, and they'll be able to help determine the best option for you!
#3: Overall Oral Health
Before you can get dental implants, you'll need to ensure that your mouth is healthy. Your dentist will assess your oral health during your consultation to check for any developing issues that'll need to be treated beforehand. Certain dental complications can include periodontal disease, tooth infection, and even reduced jawbone density due to tooth loss. If any issues are left untreated, then they can interfere with your recovery process and risk dental implant failure. Having to address oral health issues or take extra precautions during your procedure can hike up the cost.
#4: Preliminary Dental Treatments
Many cases of tooth loss are accompanied by a weakening or shrinking of the jaw, as there isn't enough stimulation to promote healthy bone tissue. To ensure your implants will be supported, you might need to get a bone graft, which can add to the overall price of your treatment. This is the same if you require one or more pearly whites to be extracted. Not only will this increase the cost of your dental implants, but it'll also take time to recover before you can undergo the placement surgery.
The best way to get an accurate estimate of the overall price of dental implants will be to visit your dentist for a consultation. They'll be more than happy to evaluate your situation and decide the most effective method to restore your smile!
About the Author
Dr. Eduart Shkurti earned his dental doctorate from the University of Southern California and has delivered outstanding care for well over a decade. He's also a proud member of several groups like the Astoria County Dental Society and the American Dental Association. He provides a vast selection of high-quality services, including dental implants, dentures, and tooth extractions to preserve your dental health. If you'd like to schedule an appointment, visit his website or call 718-806-1662.