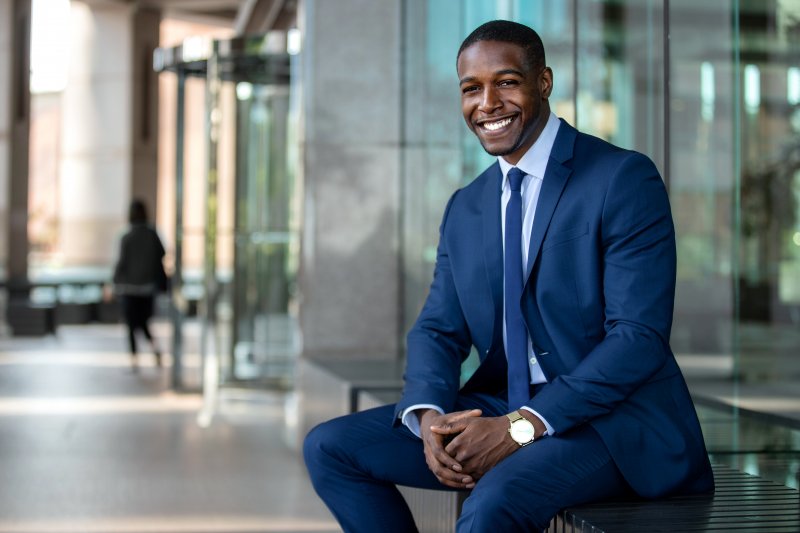 Many people are unhappy with their smile, but they might feel that the time to straighten their teeth has passed. Some can't help but feel that metal braces will make them look a little adolescent. If they have a public-facing career, they might choose to avoid orthodontic treatment altogether.
If you're unsure about metal braces but want to straighten your smile, Invisalign is a great option. It isn't just for teens—in fact, it could help you further your career. Here are three professions where Invisalign treatment can make a huge difference.
#1: Entrepreneur
Every small business owner knows how difficult it can be to make others see your vision. Whether it's your investors or your employees, you need to be able to convince people that they should follow your lead. If you're insecure about your smile, it might be hard to be that kind of leader. After all, you can't inspire confidence in others without being confident in yourself. Invisalign can discreetly give you a smile you can be proud to show off, without dietary restrictions that could make networking over lunch a little difficult.
#2: Sales
Whether you work with businesses or consumers, a good salesperson needs to make a great first impression. Surveys have shown that for 33% of people, the first thing they notice about someone they meet is their teeth. Being able to show a prospective client a big, beautiful smile could be just the edge you need. Not to mention you can take your aligners out during meals or big pitches, a luxury not afforded to you by traditional braces.
#3: Entertainers
Performers' careers are tied directly to how they look, and a great smile can be a huge boost to your appearance. Invisalign can get you a Hollywood smile affordably, and with no disruption to your life. Invisalign aligners are so discreet that you'll probably have to tell people you're wearing one for them to notice. That's why Invisalign is a favorite of celebrities, including Zendaya, Billie Eilish, and Kendall Jenner. If you need to look your absolute best, Invisalign can get you one step closer.
Honestly, no matter your profession, the confidence afforded to you by Invisalign treatments could benefit you in your career. Investing in your smile is sure to pay off, no matter your age.
About the Author
Dr. Eduart Shkurti is a general and family dentist with over 15 years of experience. He knows that visiting the dentist's office isn't easy for everyone, so he endeavors to make each of his patients as comfortable as possible. Dr. Shkurti is a graduate of the University of Southern California, and he's a proud member of the American Dental Association and the New York Dental Society. If you have any questions about Invisalign treatment, he can be reached at his website or by phone at (718) 806-1662.