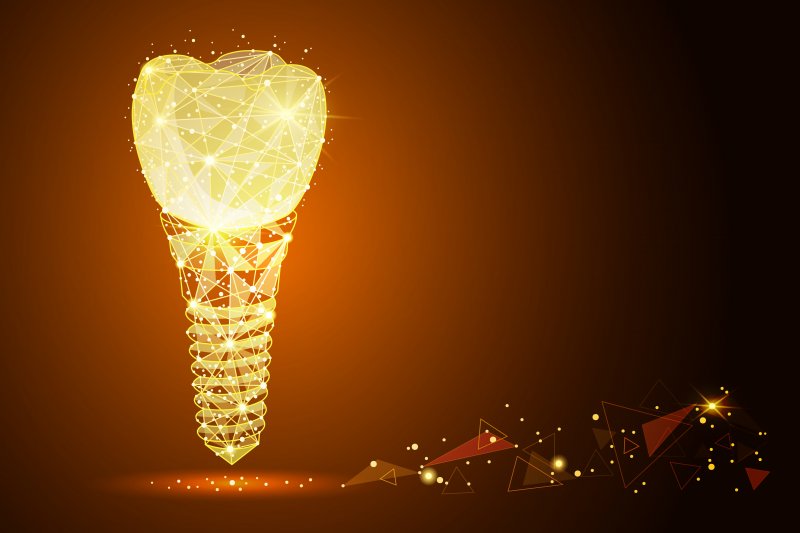 Dental implants are often recommended to patients for tooth replacement, and when you witness the incredible results that they produce, it's easy to see why. Dental implants not only look and feel incredibly realistic, but they're the only tooth replacement option that can stop the bone loss associated with missing a tooth.
However, the fact that dental implants involve being surgically implanted can make a lot of people wonder whether the procedure is safe. If you're wondering, here's a guide that can tell you what you'd want to know.
Are Dental Implants Safe?
Any surgery involves risk, but dental implants are remarkably safe when compared to other procedures. In fact, 95% of dental implants last for over 20 years, making them more durable than other tooth replacement options by a matter of a decade.
What Risks Come with Dental Implants?
That said, there are issues that can cause dental implants to fail, and they can be pretty unpleasant to deal with. Infection is the biggest one—bacteria in the mouth can potentially enter the implant area and seep beneath the gumline, leading to a condition known as peri-implantitis.
Peri-implantitis attacks the jawbone and causes bone loss, which compromises the integrity of the implant. It can also be pretty uncomfortable, and involve rolling fevers and fatigue.
How Do I Decrease My Risk for Infection?
As was mentioned previously, implant failure is incredibly rare, as is the risk for infection. That said there are quite a few things that you can do to mitigate that risk. The most important is good hygiene—brushing twice a day, flossing once, and using antibacterial mouthwash to prevent the buildup of bacteria.
There are also some conditions that can put you at an increased risk of infection. Diabetes, for example, can increase your chances of contracting peri-implantitis. Certain medications, like immunosuppressants, can have a similar effect. If you have one of these conditions, you ought to talk to your dentist about whether it could cause problems for your dental implant.
About the Author
Dr. Eduart Shkurti is a dentist who works hard to be able to treat a wide variety of patients for an incredibly diverse range of issues. To do that, he ensures that he's always on top of the latest in oral medicine. Dr. Shkurti originally began practicing dentistry in Albania for nine years before moving to the U.S. He received his D.D.S. from the University of Southern California, and he is an active member in both the American Dental Association and the New York Dental Society.
If you have any questions about dental implants, he can be reached at his website or by phone at (718) 806-1662.