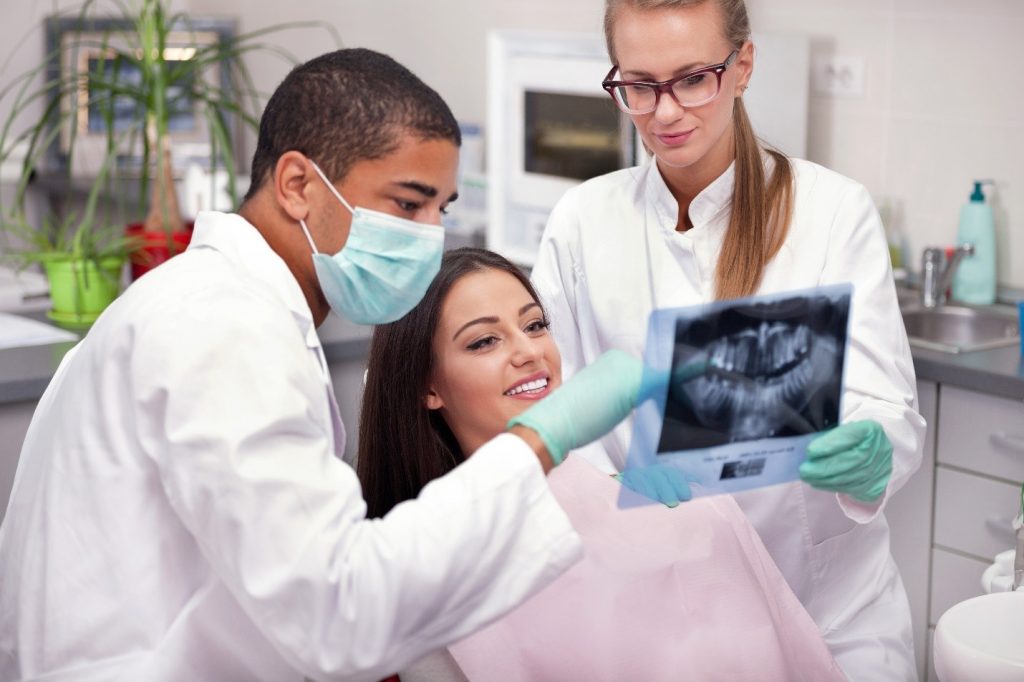 Dental implants are widely endorsed as an ideal remedy for tooth loss, offering both aesthetic beauty and durability. By firmly inserting titanium artificial tooth roots into the jawbone, they provide a stable foundation for dental restorations such as replacement teeth or bridges. Given their lifelike appearance and increasing popularity, dental implants have emerged as a favored choice to achieve a flawless and robust smile. Nevertheless, before undergoing the implantation procedure, it is crucial to be informed about three vital preliminary treatments that may be required. Continue reading to unveil what these treatments entail.<
#1: Dental Bone Grafting
Osseointegration plays a crucial role in the dental implant process, as it involves the establishment of a strong and secure bond between the implant and the jawbone, forming a reliable base for a replacement tooth. Sustaining adequate jawbone density is essential for ensuring successful osseointegration, as insufficient bone density can heighten the chances of implant complications.
Jawbone erosion, or bone resorption, occurs when the jawbone gradually declines in quality due to tooth loss. When teeth are missing or extracted, the roots that were previously anchored in the jawbone no longer stimulate the bone through biting and chewing actions. Consequently, the bone in that region starts to undergo resorption or shrinkage over a period of time.
Dental bone grafting is a technique aimed at enhancing the structure and density of the jawbone to provide adequate support for dental implants or other restorative procedures. This procedure involves the addition of bone graft material to areas that lack sufficient bone volume, stimulating the growth of new bone. By creating a sturdy foundation, it greatly enhances the chances of successful implant placement.
#2: Sinus Lifts
When it comes to replacing molars or premolars in the upper jaw, a sinus lift procedure is employed to augment the bone structure situated between the sinus cavity and the jawbone. This particular procedure becomes essential when a patient has an abnormally large sinus, which diminishes the height of the jawbone and poses challenges for implantation. Through a sinus lift, sufficient jawbone density can be attained, guaranteeing optimal support for dental implants.
#3: Tooth Extractions
Prior to proceeding with dental implant placement, it may be necessary to undergo tooth extractions, particularly if a tooth is extensively damaged or infected and requires replacement. In cases where multiple teeth need to be replaced, the removal of healthy teeth that impede the restoration may also be essential. The complexity of these procedures can vary, ranging from straightforward extractions to more intricate surgical interventions, depending on the specific circumstances involved.
About the Practice
Are you in search of dental implant solutions to replace your missing teeth and desire to maximize their longevity? Look no further than the proficient, personable, and prepared team at ED Family Dental. They offer a comprehensive range of services, including dental implants and essential pre-implant treatments. With their expertise and unwavering dedication, these skilled dental health professionals are committed to helping you attain a smile that you will truly adore. To schedule an appointment with ED Family Dental or to learn more about dental implants, call their office at (718) 806-1662 or visit their website.