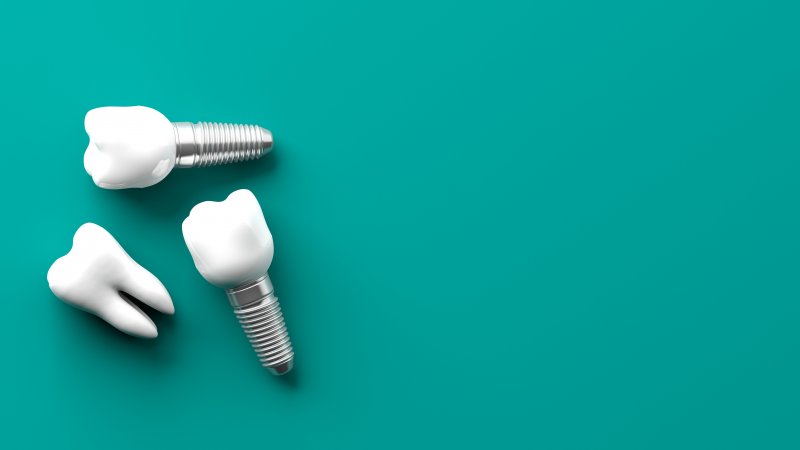 If you're missing teeth, you aren't alone. Approximately 178 million Americans are missing at least one tooth while 40 million are missing all of their teeth. Fortunately, there are several different tooth replacement options out there to restore the appearance and function of your smile. Dental implants are a very popular option, but are they the best way to replace missing teeth? Continue reading to learn more about how dental implants work and their numerous benefits.
How Do Dental Implants Work?
Dental implants are usually made from titanium, and they look like little screws. Through a surgical procedure, the implants are inserted into the jawbone to act as the roots of your missing teeth. Over the next few months, the implants will fuse to the supporting bone in a process called "osseointegration." After this process is complete, custom dental crowns are attached to the end of the implants to replace the crowns of your missing teeth. They should appear and feel completely natural when the healing process is complete.
Are Dental Implants the Ultimate Solution to Tooth Loss?
Because of their numerous benefits, dental implants are often considered by dentists and patients to be the best tooth replacement option out there. Here are some of the benefits that you can experience by opting for dental implants to replace your missing teeth:
Appear and Feel Like Natural Teeth: Once the surgical and healing processes are complete, it's difficult to tell that your new tooth isn't natural. Dental implants mimic the shape, structure, color, and function of natural teeth.
Dental Implants Are Long-Lasting: When cared for properly, dental implants can last upwards of three decades or even the rest of your life!
Implants Are Strong and Sturdy: Dental implants are attached to the jawbone, so they are the most structurally sound of all tooth replacement options.
Dental Implants Prevent Bone Loss: Dental implants stimulate your jawbone when you chew your food. This helps to prevent bone loss from occurring over time.
Implants Don't Affect Other Teeth: When you get a dental bridge, the surrounding teeth must be altered to support the replacement tooth. This isn't necessary for dental implants.
If you're missing teeth, consider asking your dentist about dental implants. They may be the option you've been looking for to get your smile back for good!
About the Author
Dr. Eduart Shkurti earned his Doctor of Dental Surgery degree from the University of Southern California before completing a year-long residency at Montefiore Medical Center. Currently, he is a proud member of the American Dental Association, New York Dental Society, and Astoria County Dental Society. For more information or to schedule an appointment at his office in Astoria, visit his website or call (718) 806-1662.